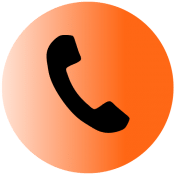 Call 1-800-932-4482
You will reach their reservations department who can search availability for you, whether it's within Hilton or even through RCI.
If you're looking to make a reservation at your HGVC property, you have the option to either do it online or call Hilton. If you're calling one of the Vacation Club reservation phone numbers, you will be able to speak with someone and have any questions answered that may have not been readily available online.
Hilton Grand Vacations Club Reservations
If you're an owner with Hilton Grand Vacations Club and would like to book a
vacation with your points you can call 1-800-932-4482 to reach a Hilton Club counselor.
Thankfully Hilton Grand Vacations Club has tight integration with RCI which means you'll call the same number that you make your regular reservations with when trading. Most other clubs, you'll need to get in touch with the exchange company directly.
Other Hilton Phone Numbers
Hilton also has a number that is specifically designated for their special offers. If you want to see what deals they have running, this number will be the quickest way to check them out. When you call 1-866-843-4482, you will be able to get deals that you might have missed out on otherwise.
For villa and suite rentals, Hilton has separated their phone numbers by location. If you're looking to reach the number for properties in Orland or South Beach in Florida as well as Las Vegas, then you would call 1-800 HILTONS (1-800-445-8667). The Hawaiian number is also under that phone number with Florida and Las Vegas. Colorado's Suite and Villa rentals can be contacted at 1-800-448-2736. Reservations in New York are under the number: 1-888-924-2582 x3316.
Bookmark this page to have all the pertinent Hilton phone numbers at your fingertips! If you have any questions about this subject or Hilton timeshare resale in general, feel free to contact us for more information.