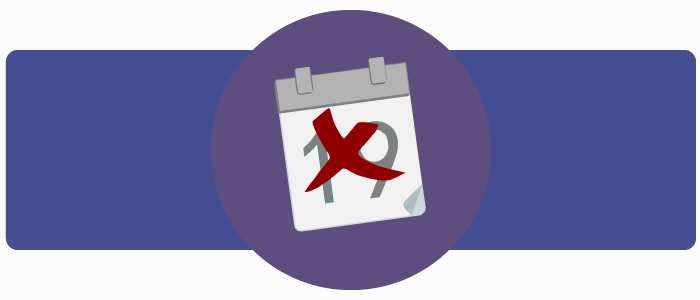 Over the years of owning a Hilton timeshare, you may find yourself in a situation where you'll have to cancel your reservation for one reason or another. Hilton Grand Vacations Club reservation cancellation policy can be visualized as a straightforward timeline that makes understanding your rights as an owner quick and simple. Read on to see our timeline chart for a visual representation.
HGVC Cancellation Policy
HGVC's cancellation policy is based on the developer's ability to re-book the reservation with another owner, ultimately keeping occupancy rates high thus maximizing available inventory for all owners. The closer your cancellation is to the check-in date, the more difficult it is to fill the vacant unit. Therefore, cancellations will vary in the loss of currency (points or cash) based on the timeframe of the cancellation.
31 days or more prior to the check-in date will only result in the loss of the reservation fee. 30 to 15 days prior to check-in date will result in the loss of 25% of the currency used for reservation. 14 to 6 days prior to check-in date, a cancellation will result in a 50% loss of currency used for the reservation. If the reservation is cancelled 5 days or fewer prior to check-in, there will be a loss of 100% of currency used for the reservation.

If you need to make a cancellation, you may call the HGVC reservations phone number. In addition to being able to help you with booking and trading, the Hilton Club Counselors can assist you with canceling your reservation. If you prefer, you also have the ability to cancel your reservation online.
More Information
If you would like more information on Hilton Grand Vacations Club and their policies, our blog has many articles providing information about all aspects of Hilton, timeshare clubs and more. Also, feel free to fill in a contact form and a licensed agent will respond to you directly and answer any remaining questions.