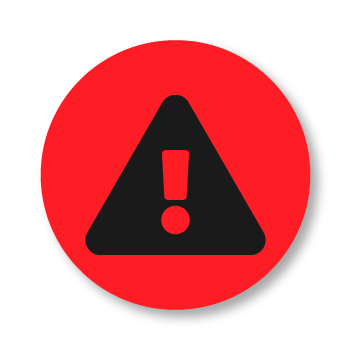 Timeshare scams are on the rise but that is no reason to be afraid of buying or selling your timeshare ownership. With proper research and caution, you can buy and sell timeshares safely. This article will discuss the timeshare scams to be aware of and how to keep yourself safe.
Upfront Fee
Upfront fee scams are the most common frauds currently in the timeshare industry. Never pay anyone upfront to put your timeshare up for sale or rent. As soon as the fee has been paid, the company loses any reason to rent or sell. These companies are generally unlicensed listing agencies and may not even possess the proper licensing to sell or rent your ownership. If these companies do happen to find a buyer for the property, they will be forced to involve a Licensed broker to finalize the transaction at your expense.
Legal Assistance Scam
Known as a "double dip," these scams prey, primarily, on the people who have already been scammed before. These companies, posing as legal counsel, claim they can get you out of your contract with the resort they you are currently with. Unfortunately, these companies will ask for an upfront fee, administrative fee or some other cleverly named fee, promising that they will get the job done for you. Unfortunately, the contract you are in will probably not be able to be voided by a lawyer.
Similar scams will try to assist someone who has been scammed out of a large sum of money. The scammers will offer legal assistance to fight for you and win your money back, for an upfront fee. Chances are, this is another scam looking for an upfront fee and will not win you any of your money back. If you are wondering how they knew that you were scammed in the first place there are two possibilities. They might be part of the listing company that scammed you the first time, or that listing company could have sold your information.
Post Card Companies
Post card companies will send out letters telling timeshare owners that their property is worthless. These postcards are typically targeted toward elderly owners. These postcards invite the owner to a presentation. At this presentation, the company will claim that your property is worth nothing or that they can guarantee the sale of the timeshare. These companies ask for a large sum of money for someone to either take the timeshare or to sell the timeshare. Usually, when you sign their agreement, you are actually just signing power of attorney, giving the company the power to transfer your ownership on your behalf. The worst part is that the organization is actually not liable to sell the property. In this situation, you will be stuck pay maintenance fees with no one on your side, trying to sell their timeshare.
Avoid Becoming A Victim
Stay safe and be sure to only deal with a broker that carries the appropriate licensing and is accredited from the Better Business Bureau when selling your timeshare. For more information about selling or buying from a licenced broker, feel free to contact us for a free consultation.