Whether you were initially looking into buying a timeshare on craigslist or not, you may find that you have a large amount of avenues to take. You can purchase directly from the developer, or look to many different resale solutions to find your ideal property. This includes online merchant sites, licensed Real Estate brokers, or even Craigslist to find a timeshare property to purchase. Craigslist does offer certain benefits for timeshare owners wanting to list their ownerships, so it should always remain as a potential option for buyers. But when buying a timeshare on Craigslist, you may ask, "Is it safe?". This is an important question to take into account. In this article, we will discuss some of the potential risks with purchasing through Craigslist, and how you might be able to remedy them.
The Benefits of Resale
Buying resale as opposed to direct will virtually always save you a large amount of money, and purchasing through an individual seller can help you find some amazing savings on a property. Almost all of the properties are marked down substantially and the resorts available for purchase can vary depending on your area. This way, you normally have a large spread of timeshare resorts and weeks to choose from, to find the one which best suits your vacation needs.
Why Sellers List With Craigslist
Selling a timeshare through Craigslist has one distinctive benefit that you might want to be aware of as a buyer. Of course, offering a free listing, with no commission charged, is the major way Craigslist attracts owners to list.
Additionally, contacting their potential buyers can be a much more direct process. Instead of having to go through sales agents, they can have a personal and direct line to the buyer, allowing the interested party to have their questions and concerns addressed quickly. This also means the seller will have to be very educated about the product and the transfer process to answer each question correctly.
We have found that people who are looking to sell their timeshare, and are not quite familiar with the sales process, feel intimidated from the many upfront fee scams on the secondary market. That's why any resale broker that's worth their salt will spend considerable resources to be able to offer a non-exclusive, no-upfront-cost listing.
Listing Prices & Market Value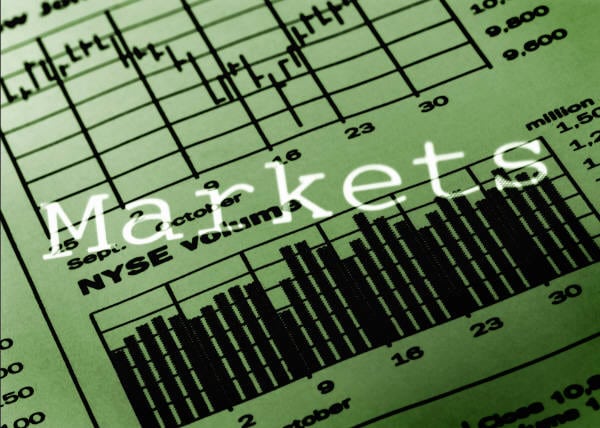 One important consideration when shopping Craigslist listings, is that you are only able to see the seller's listing price. This means, you will never truly know what the ownership was sold for. For this sole reason, don't count on listing prices to dictate true market value. Some owners will list their ownership based on what they feel the ownership is worth, rather than fair market value.
Fair market value is determined by what other comparable ownerships have sold for recently on the secondary market. Only a licensed broker, who specialize in your particular property and have experienced many recent transactions, can give you a true reading on the current market value of a timeshare property.
Also, a timeshare developer's Right of First Refusal may interfere with how low a buyer can actually purchase an ownership for on the open market. To learn more about this topic, vist our timeshare glossary page for ROFR: www.sellingtimeshares.net/glossary/right-of-first-refusal/.
The Inherent Risks
Like purchasing anything third-party, there are a few risks that come with buying a timeshare on Craigslist. First and foremost, you may be attempting to purchase a timeshare with a bad title, or with unpaid fees or liens. This can be a huge burden for new owners, as it dumps a large amount of costs on the buyer that they themselves didn't incur. This is an issue that is largely apparent in the timeshare industry and can leave many frustrated at the fact that they found a property that works to their interests, but comes with these fees and penalties that they were not expecting.
Additionally, the seller could just attempt to take payment and never follow through with the sale, leaving you with no deed and if documentation is lacking, possibly no legal recourse.
It's not always the case that the listing party's intention is to deceive their buyer. In some cases, the owner hasn't used their timeshare in a long time, and has forgotten many of the details about their timeshare. This is why it's always good to get an ownership verification from the seller's resort, or a copy of the deed, to ensure the validity of the listing.
It may seem like the odds are stacked against the buyer when going this route, but don't worry, there is a great solution for those looking to purchase ownership this way.
A Possible Solution
The greatest asset to a potential buyer when going through licensed Real Estate brokers who specialize in timeshare resale is the added safety. Generally, a licensed broker will be able to verify the account's details prior to listing the property, and also will employ a closing company to ensure the transaction is performed safely and legally.
You can definitely employ a closing company on your own to perform simple transactions, but in certain cases where right of first refusal is involved, the guidance of an experience broker can mean the difference between a successful sale, and your deposit sitting in escrow for a month only to lose the deal to a developer buy-back.
Using A Closing Company
A closing company offers any and all services that are conducive to protecting the buyer. For one, the timeshare company will place all funds for the purchase in escrow until the property and title is verified. They will then be sure to research the property and title to ensure that it is clean and legitimate.
They will then confirm the current status of the owner's account, which ranges from the size and type of unit, status and week availability. Once that is finished, the closing company will submit the proper documents to each party for signatures. If the resort is deeded, the company will record the deed, and transmit the funds in escrow to the seller. They will then go on to verify that the change is reflected with the resort itself, confirming that the transfer was completed.
This exhaustive process ensures that a seller is not able to misrepresent the property to the buyer, and the seller can verify the deposit has been received before signing any transfer documents.
Buying A Timeshare Online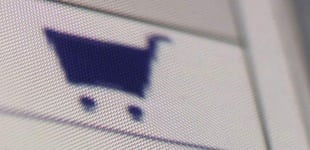 Understanding how to make your timeshare purchase online with minimal risk is an important part of being a potential timeshare resale buyer.
With this knowledge at your disposal, you might feel increasingly comfortable with making your first timeshare purchase online, but just be sure to use your best judgement and consider involving professionals at some point during the transfer.
Shop Resale Listings
Also, you can safely shop our site as an additional avenue for your search. Feel free to vist our listings page: www.sellingtimeshares.net/listings/.
If you have any additional questions about how to safely purchase your timeshare, feel free to fill in a quick form to speak with a licensed agent.