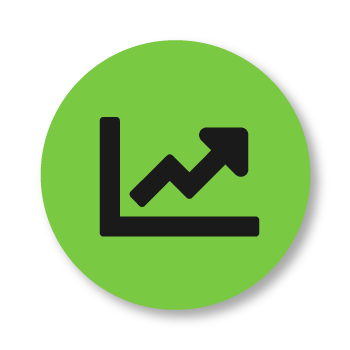 Buying a Hilton Grand Vacation Club (HGVC) timeshare ownership enables a new vacation lifestyle that can be enjoyed for many years. Knowing that your resale timeshare purchase will retain its value over the life of your ownership can mean the difference between walking away from a purchase or signing on the dotted line. Our company has brokered Hilton timeshare resales since 2005, and have many years of experience with how Hilton resales retain their value.
Read on, and we'll break this down into pieces, and explain the reasoning behind our answers. Feel free to share this page on your social network of choice if you feel it was helpful!
Let's Get Caught Up, What is HGVC Resale?
A resale timeshare is an HGVC contract that is sold to a third party buyer. Unlike many products available for resale, timeshares are a bit different. Unlike buying a used vehicle on the buyer of a resale timeshare isn't dealing with higher repair bills or other physical depreciation.  Resale timeshares are the exact same products as the timeshares purchased from developers. Every HGVC owner has access to the same resorts and units. Each owner purchases a Home Week and each week is allocated points based on the resort, unit size, and season.  You can learn more about how choosing your home resort can play into choosing the right resale for you by reading the following article:
The amount of points, that you, as an owner, would receive, can be used to reserve accommodations within the collection of HGVC resorts, as well as exchange your points with RCI. Your HGVC points can be exchanged with RCI through Hilton's own reservations hotline and online tools which allows you to effortlessly book reservations.
How Right of First Refusal Plays Into A Timeshare's Value
Hilton's right of first refusal, or ROFR clause, is written into every HGVC ownership contract. This means, when an owner sells their unit on the secondary resale market, they must inform Hilton by sending the purchase agreement to Hilton for their review. The purchase agreement is a contract that states what unit is being sold, as well as the price the buyer will pay. Hilton has about 30 days to review the contract, and decide whether or not to refuse the sale by purchasing the unit themselves, at the contracted price.
Alternatively, Hilton can choose to waive their right, and allow the purchase to proceed. Basically, this is a long way of saying Hilton has the right to buy each and every unit sold on the resale market themselves, or let the third-party buyer complete their purchase, as contracted.
Right of first refusal is common among many of the name-brand timeshare developers because it helps retain the value of their properties. Some lesser-known, or lower-quality, timeshare properties are nearly given away because their market value has diminished so low, the fees it would take to sell the ownership exceeds the value of the ownership itself. HGVC units aren't likely to experience this problem, as Hilton ensures the owner's value through the process of buying back units that sell for too little. This means, buyers will choose to offer sellers a higher offer than what Hilton will offer, if they wish to successfully transfer the ownership.
Whether HGVC Timeshares Retain Value Matters
Value is perceived by the usefulness and worth of something. So why should you care about the amount of points and trading with RCI? The resale value of any timeshare ownership is based on the comparison between your unit and every other unit that is available on the resale market. Part of a unit's worth is based on the season in which that week lands. HGVC has designated certain colors to each of the 52 weeks in a year at each resort within their collection. These colors represent the demand on a week-by-week basis. Higher demand weeks will demand a high value than weeks with less demand. If you would like to learn more about timeshare seasons, check out this article:
Unit size also plays a role in determining the asking price for an ownership on the resale market. As with any hotel, the larger the unit size, the higher the cost. Not every resort will offer every size unit. Some may range from having studios to 4-bedroom villas whereas others may only have 1 and 2-bedroom suites.
So far, we have only discussed the internal value of HGVC timeshare weeks. These values will remain fairly constant from one year to the next. But how can potential buyers know if their investment will retain value on the open market?
HGVC Resort Collection Destinations
Hilton Grand Vacation Club has a vast collection of resorts in a wide range of locations. HGVC's point system allows owners to use their ownership to visit resorts outside of their Home Resort. Not only can owners visit other locations, but it is also possible to book a reservation during a different week and the size of the unit. The flexibility of this system can be seen as adding worth to HGVC ownership.
HGVC's resorts also add value to the club. Hilton has locations in almost every popular vacation spot in the United States. Additionally, resorts can also be found internationally. Adding resorts in locations that a majority of vacationers would like to travel, certainly helps add value to HGVC ownership. There is still a way for you to own an HGVC timeshare and visit locations that Hilton does not have a resort.
RCI Exchange With HGVC Timeshares
RCI is an external exchange company that has the largest network of timeshare resorts and members. How does this help retain the value of my HGVC ownership, you ask? Hilton and RCI have a unique relationship together. HGVC representatives have access to RCI's database of available units. This means you would only need to call one number for all of your HGVC and RCI needs.
HGVC units also have a higher trading power within RCI. This means that the value of your unit may be of higher value than a comparable unit with another club. HGVC resorts have a reputation for offering some of the best resorts and units available.
Let's Go Traveling!
Supply and demand dictates prices, no matter what the industry may be. HGVC unit values can be affected by supply and demand just as any other product. But when compared to other name-brand vacation clubs, the level of quality combined with right of first refusal helps Hilton retain the value of their ownerships over time. If you would like to know more about the Hilton Grand Vacation Club and start traveling with the luxurious accommodations that are offered by Hilton timeshares, feel free to contact us for a free consultation. We have licensed agents that can walk you through the process and answer any questions you have.