What Is It Like To Be An Owner? 
Are you wondering what its like to own a WorldMark timeshare? Haven't made the plunge but wondering what it's like to travel across the world for cheap? In this article we'll take a closer look at the Victoria timeshare resort and give you the inside scoop on our experience at this fabulous vacation resort.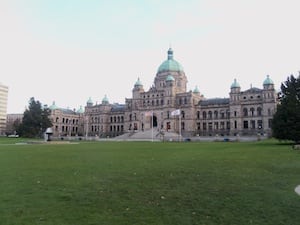 The Location
WorldMark Victoria boasts a great location close to many of the most interesting sites available in the capital of British Columbia. The resort is located right on the water, offering easy access to the bay for canoeing or boating. Fisherman's Wharf Park, a full house boat community and great place to get some fish and chips, floats on top of the frigid Pacific waters and can be seen from many of the rooms. Within a short walk, you can see Parliament, take a horse-drawn buggy tour, or experience the beauty of downtown Victoria and its many shops and restaurants. When you are ready to ship off back to the states, the Victoria Clipper is just minutes away and offers a wonderful ferry ride back to Seattle that is surprisingly cheap and convenient.
The Resort
What is a great town without a nice place to relax after exploring all day? With a WorldMark for sale by owner, you can count on a nice place to lay your head at night. The resort is very clean and modern, and it's situated favorably. In our 2 bedroom, we were greeted by an in-unit washer and dryer, full kitchen featuring all amenities, and two very large bathrooms stocked with plenty of fresh towels and complimentary toiletries. The resort offered many niceties that can only be had at home, and we were quite delighted to see that we didn't have to go without when in such a pristine city. The staff was excellent, offering to hold our luggage when we needed it, and helping us with directions many times.
[column width="45%" padding="10%"]

[column width="20%" padding="20%"]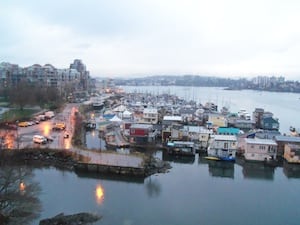 [/column]–
——-
The Costs
We stayed in a 2 bedroom unit for two nights and spent just over 3,000 credits for our stay. Our personal 10,000 account costs us about $608 in maintenance fees. When you do the math, it costs us just under $182.40 for the two nights stay, averaging $91.04 per night. Many hotels in the area start at over $100.00 per night and you would never get a full kitchen or a 2 bedroom unit. This is part of why we are so proud to own a WorldMark resale, it allows us to spend more of our money on enjoying the many sights Victoria has to offer.