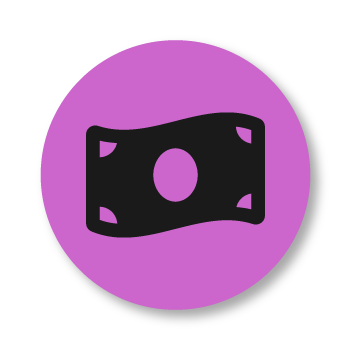 You've probably previously heard about timeshares or timeshare presentations, and wondered why would anyone buy a timeshare? With AirBnb, and other popular rental sites available, you may wonder is buying a timeshare worth it? 
It may surprise you to learn that timeshare ownership can offer a high level of amenities while also being a good value to the traveler, especially when you purchase your ownership on the secondary market. By choosing resale timeshares, you can save over 50% on the initial purchase price, while traveling to the same resorts as the people who paid full price.
I know it will be hard to undo your previous conceptions of timeshares, but let's start with a fresh slate and see if the points in this article make sense to you.
Let's Talk Dollars and Sense
If your sole measurement of whether buying a timeshare is worth it, is the dollar cost per vacation. We've done the very specific math in a separate article. We've shown in black and white that buying a timeshare can save you thousands over the course of your travels, but is the dollar amount you spend the only factor for vacationing?
A basic way to find the value of a product is the weigh the cost against the benefits, and time and time again, we have found the benefits of owning a timeshare to be phenomenal if you plan to travel every year and prefer high-end accommodations while traveling.
That being said, if you only travel every couple years, and don't expect high-end accommodations for your stay, I could definitely see you being frustrated with owning a timeshare. Imagine buying an expensive set of golf clubs but never taking them out to play a round. You'll want to make sure your lifestyle fits with the purchase.
Aren't Timeshares For Old People?
No way! The age range of timeshare owners is actually quite large. Families, couples and individuals of all ages are timeshare owners. In fact, many timeshare developers understand making their offerings attractive to the youth is of paramount importance. Now you will see many initiatives to modernize the resorts, usually utilizing technology to automate the rooms and make your stay that much more delightful.
But, I'm Stuck With The Same Room In The Same Location Every Year
This is a common misconception with timeshares, many name-brand clubs like Hilton (HGVC), Marriott, and Disney (DVC) offer points based ownerships that give you the flexibility to travel to any destination in their vast and ever-expanding resort portfolios.
Families can enjoy a 2 or 3 bedroom villa for much less than it would cost to get 2 or 3 hotel rooms for a week at a resort of equivalent quality. Individuals can easily book studio accommodations, and many timeshare resorts have designated areas for children and teens. This means parents or grandparents can enjoy some quiet time or enjoy a private dinner in their unit's kitchen, and kids can have their separate space.
So, not only the location, but unit size can vary depending on your needs for each trip.
Second Home vs. Timeshare
Timeshare provide a variety of options to each owner, appealing to a wide age demographic. Owning a cabin in Vail, Colorado could be a great investment for the family but owning a timeshare in Vail could be a very cost effective option.
The upfront purchase cost to buy a second home is a very large initial investment. Instead of spending hundreds of thousands of dollars for a home you may use a few times a year, you can purchase a resale timeshare for just a few thousand dollars.
Your deeded ownership guarantees that you can use your unit each year, during your home week. Where timeshares really shine, is the ability to use your ownership to travel almost anywhere else, if you desire. Depending on your timeshare residence club, you can visit other resorts within their collection as well as use outside exchange companies to visit properties outside of your home resort and residence club.
Flexibility
We started to cover the flexibility that the modern timeshare club can offer. Through points or exchanges, owners can now visit thousands of different resorts. Owners may never even visit their home resort because they have used their weeks or points to visit other locations around the country or globe.

Vacation clubs, such as Hilton Grand Vacation Club and Hyatt Residence Club, have become easier to use with the implementation of points and different reservation seasons. The points and seasons allow owners to reserve their own home resort before anyone else, but, if they prefer, they can wait and reserve another location with their allotted number of points.
Exchange companies such as Interval International, RCI and SFX have made it possible for owners to visit and enjoy properties outside their respective clubs. This exchange is based on the value of your home resort(s). The higher the demand and value, the more options you have to book.
So, Is Buying A Timeshare Worth It?
This article has not begun to scratch the surface of everything that timeshares can offer. For more information, you can check out our blog for informational articles or feel free to contact us for a free consultation with an agent.