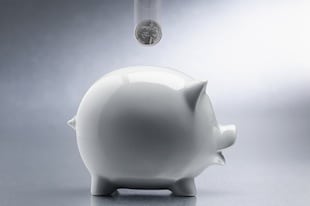 Ever feel like going on vacation is just too expensive to pull off? You're not alone. Even after your maintenance fees are paid, and your plane ticket is reserved, there are many expenses involved in traveling. In this article, we'll be teaching you how to save money during your next timeshare vacation, because after all, the less you spend on the hard costs of your vacation, the more you can spend having fun!
Buy Your Own Food
One of the biggest reasons our clients go with timeshare resale, is that timeshare ownerships offer full in-suite kitchens. This thoughtful feature allows you to break out of the habit of eating out for your entire trip. You might be surprised to find just how much of your vacation spending cash is spent on just feeding yourself and your family. Buying your own food, keeping it in your unit's refrigerator, and cooking it as needed can save
you a lot of money. Not to mention, you'll be eating much more healthfully than what restaurants or fast food establishments will offer. This can be imperative for folks that require a specialized diet, and it's a feature that's altogether missing from any hotel-based vacation, so put this amenity to good use!
Travel in Groups
Timeshares are also famous for making 2 or even 3 bedroom suites available to your guests. This extra separation can provide much more privacy for your guests, which makes it so much easier to travel in a group. You may want to invite another couple, or take the grandkids to share in your next vacation experience. Whether you get paid for that privilege is up to you, but it's sure to build memories that last a lifetime and bring the cost per person much lower.
Use On-Site Activities
Once you settle into your room, you may be looking for some activities to enjoy on your time off. Many resorts offer on-site activities, at no extra cost, that you and your family can enjoy. So, be sure to take full advantage of these free activities before spending your money to go off-site for your daily dose of fun.
Secure Your Home
You may think, "now this one is a bit out of place", but let us explain. See, suffering a home invasion while on vacation could be the most costly thing about your trip if you home isn't secure. Read our article, How To Keep Your Home Safe During Travel to get some more information about this scary, yet often overlooked, aspect of traveling with your timeshare.
So to wrap up, timeshares can actually save you quite a bit of money if you practice the few tips we've described here, so feel free to bookmark this page to reference later.
Also, if you want more insider information about owning and traveling with a timeshare, feel free to contact us and we'll have one of our licensed agents reach out to you and answer your questions.