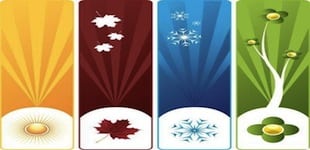 In January, 2014, Four Seasons Residence Club extends affiliation with two resorts with Interval International. Interval International, or II, is the second largest timeshare and vacation exchange company in the world. Both Four Seasons Residence Club and Interval International are superior brands in the vacation and timeshare industry. This move is part of a 15 year partnership that looks to only be getting stronger. These two properties are one of the first contracts to be renewed to II's extensive list in 2014.
Four Seasons Residence Club
Located in Arizona, Four Seasons Residence Club Scottsdale at Troon North is a mixture of reminiscent Old Western feel with modern amenities and culture. Carlsbad, California is home to Four Seasons Residence Club Aviara that offers great weather all year and the beauty of the California Coast. Four Seasons Residence Club offers owners access to special amenities to give an experience that is unique to each owner based on their needs.
The high quality of Four Seasons Residence Club stands out among the crowd and Interval International's over 2,800 resorts. Interval International members will now be able to continue exchanging their timeshare week for these two resorts. Scottsdale and Carlsbad are two of eight Four Seasons properties available to II members.
Interval International
Many II members are very happy for this extension due to the loss of Disney Vacation Club. Disney was a partner with II up until 2009 when Disney decided to make an exchange of their own and move to RCI. Owners were wondering if a similar departure was going to happen with the Four Seasons Residence Club. Four Seasons is not going anywhere soon with this new extension to their properties with II. Owners of Four Seasons Residence Club can still have the opportunity to exchange with Marriott and Starwood who are two large exchange brands in contract with Interval International.
Marriott is one of the premier and more experienced timeshare clubs in the business. Marriott was one of the first hotel chains to start developing and managing timeshare ownership properties (since 1984), outside of independent developers. Marriott has a strong partnership with Interval International and because of that relationship, Marriott owners get priority when exchanging for other Marriott properties. Their relationship began in 1990 when Marriott signed a contract with Interval International, making the move from RCI. In 2010, Marriott renewed their contract with Interval International. Some of the older Marriott resorts can be used with both II and RCI. Desert Springs phase one is one of those properties where owners wanted to continue their relationship with RCI. This is not the case with the move of Disney from II to RCI. Disney did not allow owners to continue using II after the new contract with RCI was signed.
Starwood has been affiliated with II since 2000 and their 19 properties plus future resorts signed a long-term contract in Feb, 2014. Starwood Vacation Ownerships also develops and manages Westin and Sheraton brands that are fractional residential properties and vacation ownerships. These distinguished brands are valuable ownerships within Interval International.
"This move is part of a 15 year partnership that looks to only be getting stronger."
Another distinguished hotel brand that has been a respected vacation ownership player is Hyatt Residence Club. They have been a strong affiliate with Interval International since their inception in 1994. Their 3 Key West properties were built with the cooperation of Spotswood Companies, Inc. Since then, they have expanded to properties in Naples and Miami, Florida, Puerto Rico, San Antonio, Sedona, Carmel and Lake Tahoe, California, Maui. With the partnership of East West Resorts, Hyatt also developed additional properties in Colorado; one property in Aspen and 2 properties in Beaver Creek. Hyatt representatives has access to Interval International's database making exchanging your ownership for a reservation at another resort even easier. Only needing to call one number for any of your reservation needs gives Hyatt owners a hassle free experience.
The Competition: RCI
The move of Disney's contact from Interval International to RCI was a big addition to RCI, who is already the world's largest exchange company. At the time, they had just under 5,000 resorts in their catalog. Since then, RCI has steadily added resorts to their catalog and now has 3.7 million subscribing members. Disney is one of the most well known brands on the planet and their Vacation Club is an elite player in the timeshare market. Their family-friendly resorts attract families as well as Disney enthusiasts of all types. Each Disney Resort has it's own unique theme and no detail goes overlooked. Many of their resorts are located near their theme parks such as Orlando and Anaheim, CA.

Hilton Grand Vacation Club is another heavy hitter in the timeshare world that maintains a strong relationship with RCI. HGVC has 59 resorts within their vacation club catalog plus their affiliated resorts with Grand Pacific Resorts. HGVC has a unique agreement with RCI and the HGVC Club Counselors have access to the RCI database. This gives Hilton owners an easy way to reserve their own home week, reserve another property or trade their points with RCI to visit a property within another timeshare club. All of these option can be handled through one phone number or done online through Hiltons reservation portal.
If you have any questions about timeshares or timeshare exchange, feel free to contact us for a free consultation