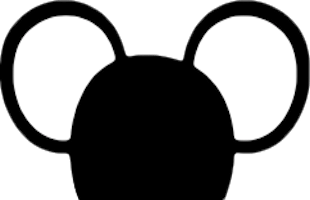 Deciding which vacation club to buy for your first timeshare ownership can be a long process when factoring in the vast amount of ownerships available to you. However, if you are looking for a flexible, family-focused club, it is hard to beat Disney resorts. In the event you choose to buy Disney Vacation Club (DVC) for your first timeshare ownership, there are a few important facets of the club to understand. In this article, we'll cover the basics, and help bring you one step closer to deciding if Disney Vacation Club is the timeshare for you.
Buying Into Your Resort
When purchasing into a Disney Vacation Club resort, you will receive a deed with a specific resort for a specific span of time throughout the year. The owner can elect to use points to travel to the other resorts in the DVC resort network. When buying into your property, keep in mind that you will be purchasing points and not necessarily one deeded week. This way you have the flexibility to book resorts other than the property or season you're deeded to, simply because your reservations aren't based on a fixed week or resort.
With your resort ownership, if you choose to book at a different time of the year at your resort, you simply need to use the required amount of points for the given week during that time of the year. It is also good practice to book in advance, as all points-based ownerships operate on a first-come, first-served basis. Booking early can better allow you to get your ideal property each year, all of which are settled in premier locations in a variety of ideal year-round locations.
Flexible Points System
Disney timeshare resorts operate on their own flexible points-based system, allowing for easy access to the various features that ownership allows. You are provided with an annual allotment of points similar to other premier timeshare ownership companies, which expire at the end of each year. In the event you want to save your current year's points, you will be able to bank them into next year so that you are able to have a larger allotment in your following use year. Stockpiling like this allows you to more easily afford vacation resorts that you may not be able to book otherwise, and gives a large amount of freedom to visit any of the locations that your ownership can offer. Alternatively, you can also choose to borrow points, which allows you to take your next year's points and use them towards your current use year. In the same way, this opens up resort choices for you as you are able to afford to book a much wider spread of resorts. Keep in mind that when using this benefit, you will have to wait through your entire next use year before having access to your annual points allotment again. This is important to note, so be sure to plan accordingly and ensure that you are maximizing your borrowed points to fully enjoy your current year vacation. Any time you choose to use your points, you would simply contact Member Services and book your vacation.
Location Availability
When choosing to book your resort location, you are able to choose from a various amount of Disney Vacation Club resorts. The DVC-based resorts are all located on Disney property. If you would like to further research the DVC resorts and their locations and amenities, feel free to take a look at our Disney Resort Directory to see properties directly under Disney ownership. Additionally, you are able to book at outside resorts, which are split into three separate categories: Disney Collection, World Passport Collection, and Concierge Collection. With all of these resorts available, you are able to choose from locations spanning across multiple continents, in countries ranging from Japan and Hong Kong to France. These locations are further expanded by your ability to trade your points with RCI in order to access one of the largest resort networks available.
When booking your location, you have a wide range of unit types that you are able to book for your vacation, ranging from studios to three bedroom villas. When looking into an ideal location for your annual vacation is will be good to research the unit types, each resort has available in order to ensure that the location is properly meeting your housing needs.
Buying Direct Vs Resale
When purchasing direct vs resale, some timeshare ownership companies tend to have some distinct differences. Some may even change the way your ownership operates, as far as whether it relies on points or a week-based system. These special resale rules employed by some developers can take resale owners by surprise once the time comes for them to buy. With Disney Vacation Club, there is no such difference with the ownership program, so you are able to book in the same exact way, whether you purchase directly from Disney or purchase on the resale market. This makes deciding between buying direct or resale much more open-ended, as you are not forced to purchase one or the other depending on how you prefer to book.
However, when purchasing on the secondary market, you do lose out on some secondary benefits associated with your timeshare resort. When you purchase resale, you lose access to booking any properties within the Concierge Collection, the Disney Collection or the Adventurer Collection without using RCI. This is only a slight limitation due to your ability to still book at any DVC resorts as well as use your points to exchange with RCI, and simply trade into the Concierge or Adventurer collection, or take advantage of RCI's catalog of over 6,000 other resorts around the world.
Conclusion
By having a better understanding of Disney properties and their exclusive benefits, you can be better suited to make the decision to purchase. If you are looking for a largely family-oriented ownership with a multitude of locations and a flexible points-based system that you can work to your benefit, then a Disney timeshare ownership may be the best purchase for you. If you have any additional questions regarding Disney timeshares, feel free to contact us to speak with a licensed agent.