Difference Between All Types of Timeshare Ownerships
As a potential buyer of a timeshare property, it is advisable to educate yourself as much as possible. There are varying levels of financial commitment, but no matter how much you ultimately end up owning, knowing the difference between timeshare points and weeks can be an important first step. Over the last 20 years there have been many changes to how timeshares are used within an individual club. Some vacation clubs employ a points-based reservation system, yet others retain week-based booking systems. In this article, we will cover the major types of timeshare ownership, including how they are different, and what they have in common.
– Deeded Points-Based
The two most recognizable timeshare clubs that use a deeded points-based system are Hilton Grand Vacation Club and Disney. Although they vary slightly, the overarching concept is still fundamentally the same.
Deeded points-based timeshare ownerships give owners more options outside of their specific week, unit and resort location. In these clubs, you will own a deeded ownership to one location, with the option of using the ownership as points.
Each property within the Club's collection of resorts have a level of desirability and value, and thus cost varying amounts of points to reserve based on their location and the time of year you want to book. Below you can view an example of the number of points needed to make a reservation. Note that each specific unit size costs a different amount of points, based on whether you're booking Platinum Season weeks or Gold Season weeks:
Platinum:
Weeks 9-20, 37-43, 51-52

Unit Size
Mon-Thurs
Fri-Sun
Full Week
Per Night
Per Night
Per Week
Studio
220
440
2200
1 Bedroom
480
960
4800
2 Bedroom
700
1400
7000
Gold:
Weeks 5-8, 21-36, 44-48
Unit Size
Mon-Thurs
Fri-Sun
Full Week
Per Night
Per Night
Per Week
Studio
160
320
1600
1 Bedroom
340
680
3400
2 Bedroom
500
1000
5000
Silver:
Weeks 1-4, 49-50
Unit Size
Mon-Thurs
Fri-Sun
Full Week
Per Night
Per Night
Per Week
Studio
110
220
1100
1 Bedroom
240
480
2400
2 Bedroom
350
700
3500
Once you become an owner, you can use your points to book reservations at any property within your Club's resort collection. Each club has different rules about when and how you can book vacations using points. For example, HGVC gives owners a home reservation period in which they are guaranteed their home resort, but some other clubs don't offer this arrangement. Keep this in mind when reading the pure-points section below. Many pure-points ownerships don't have a deed, so you can't have a booking priority window, but with a deeded points-based timeshare you can. To get a better feel for how priority booking windows work, you can read our article on learning more about your HGVC home week.
There is a large amount of flexibility with points-based timeshare clubs and many of the name-brand timeshare brands are moving toward points-based reservation systems.
– Floating & Fixed Weeks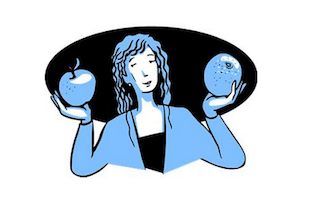 When purchasing a fixed week, you will buy a deed to a specific week, unit size and resort. The week number you own dictates the time of the year you will be traveling each year. As the owner of the deed, you have conditional rights to this property because owners must reserve their home week within an allotted booking period and if that does not take place, the rest of the club may gain access. Booking periods differ from product to product, and will be covered in greater detail later in this article.
Floating week ownerships give some flexibility to owners within their home week reservation period. Rather than having to book the exact week associated with your deed, you may book any week within the season you are in. Marriott Vacation Club is a perfect example of this type of deeded ownership. Prior to the switch to Destinations Points, Marriott sold, what have now become referred to as, 'Legacy Weeks.' These Legacy Weeks were deeded ownerships with floating weeks that could be booked within your ownership season. There are still timing restrictions and booking periods like other clubs. Floating weeks give owners a little more flexibility outright without having to wait until the weeks become available to everyone else.
Some deeds allow owners the use of their property only every other year such as odd (ex. 1999, 2001, 2003) or even (ex. 2002, 2004, 2006) years, this is referred to as a biennial ownership, or even every third year, referred to as a triennial ownership.
– Right To Use
In most cases, timeshare owners are able to use their ownerships for as long as they own the deed, but right to use ownerships are a different take on ownership. Right to Use ownerships carry a deed that will expire at a pre-defined date. This can be a benefit for those who are looking to have a definite end to maintenance fees, but a detriment for those looking to will their ownership to their children.
Disney Vacation Club uses a right to use model when selling their timeshare ownerships. You can see on all of the DVC listings, there is an expiration date listed. This expiration date can be extended, but if not, the owners will relinquish the ability to book at that point.
– Pure Points System / Timeshare Trust
Some timeshare clubs do not offer a deed to a specific property or resort. Instead, you buy into a collective timeshare trust.
Marriott's Destinations Program
, or
WorldMark by Wyndham timeshares
, are well-known trust-based systems among the name-brand timeshare clubs. When you buy selected increments of points, or beneficial interests in the Marriott system, your are buying a small portion of a trust that encompasses all the resorts in the resort collection.
How is this different from other points-based timeshares? It's true that buying into a trust gives owners access to the entire club, rather than one property, just like any other points-based timeshare. But trust-based ownerships do not carry an underlying deed.
This means that there are no special booking windows in which  an owner can book their home resort. Each reservation is first come, first serve. Maintenance fees are also spread out among all the owners based on the number of points owned, rather than based on the location you are deeded to. The more points you own, the more due and fees you will have to pay.
Final Comments
There are many types of timeshare ownerships that are available to buyers. It is important to keep in mind that you should purchase your timeshare ownership based on how you and your family are going to use the ownership. There are a wide variety of vacation clubs, so be sure to educate yourself on all your options. If you have questions about the difference between timeshare points and weeks or would like more information about a specific vacation club, you can contact us for a free consultation.