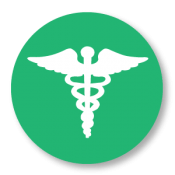 Since the mid 20th century health care costs have exploded in many developed countries especially in the United States. Some have blamed this on a closed system of procedure and drug pricing which does not allow for free market competition. So, when prices rise they don't go back down. Other factors like exaggerated insurance billing, malpractice lawsuits, and less frequent but more serious doctor visits contribute to increasing costs.
How Much Can You Really Save?
A procedure such as a heart bypass can cost more than $100,000 in the US. However that same procedure could run less than $4,000 in Mexico. For another example, in Vietnam, a hip replacement could cost as little as $8,250 whereas in the United States the same procedure could cost over $50,000.
For those without health insurance or insurance with very high deductibles, medical tourism represents a viable and beneficial alternative for Americans.
There are also situations where certain procedures are not approved by the U.S. government, but have been available in other countries for years with many positive outcomes.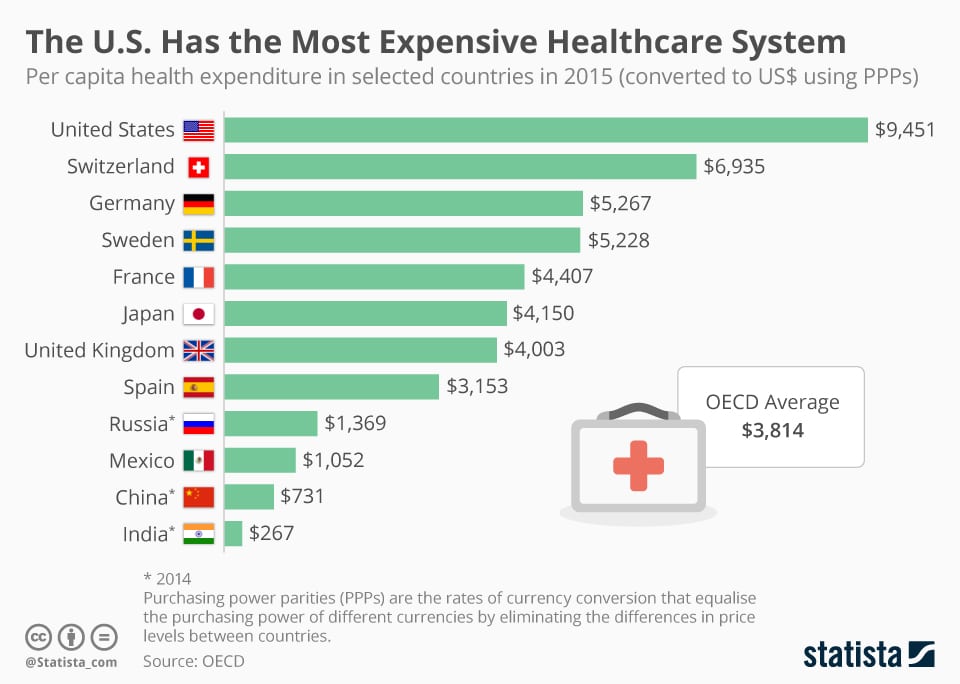 Not all procedures and treatments are matters of life and death. In Tim Ferris' best-selling book he speaks about a situation where he travels to Australia to have dental work done. The cost savings of the dental work financed his trip there, giving him all the more justification to live the jet-setting life of a wayward maverick.
Where Do People Go for Medical Tourism?
The most common medical tourism destinations include:
Thailand

India

Panama

Mexico

Cuba
In many of these developing countries medical tourism represents a lucrative and growing source of economic revenue. Countries are actually competing for medical tourists. In Japan, the government is instituting new policies that will help increase the number of hospitals accepting foreign patients with the industry being said to be worth up to 55 billion dollars.
What Are The Risks? Show Me The Numbers!
As with anything in life, there are inherent risks, but you may be surprised to hear that they are statistically much lower than you might imagine. For example, according to the author of Patients Beyond Borders, Josef Woodman, Wockhardt Hospital in Mumbai, India has performed over 15,000 heart surgeries with a success rate with over 98.6%. This directly compares to some of the best institutions, such as the Cleveland Clinic, in the US.
We've added some interesting figures below:
64% of patients that traveled abroad for care did not have health insurance.

Almost 83% of patients traveled with a companion.

Almost 70% of patients rated their medical care as excellent.

33% of patients traveled abroad for cosmetic surgery.

Almost 90% of patients or their companions engaged in tourism activities.

Almost 85% of US patients found they received more personalized medical care than in the US

Almost 86% of US patients said they would travel again overseas for medical care

Nearly 27% of patients had previously traveled to a foreign country to receive medical care, most were female, all were between ages 45 and 64; the majority were White/Caucasian; all were American; all were college educated; half had household incomes between $50,000 and $100,000; and some had health insurance (50%), while other did not.

Nearly 80% of the demand for medical travel is driven by cost savings.

Medical tourists spend between $7,475 and $15,833 per medical travel trip.

48% of respondents would be interested in engaging in medical tourism again at some point in the future.

The cost of medical treatment (85%) and state-of-the-art technology (83%) were the most important factors in their decision to travel abroad for treatment.

Out of 49 participants that had previously traveled overseas for medical treatment, 36% used a medical tourism facilitator.
Conclusion
In this global economy, its very common that you might outsource any one of the many products or services you use in a given day. I wouldn't be surprised if the option of travelling for medical treatments and procedures continues to grow as the costs in the United States continue to grow, and insurance becomes either unaffordable or offers too little coverage to the patient.