By Owners. For Owners.

With the complex technology sold today, many consumers would call you crazy if you bought a computer without posing the question: What is the support like? With WorldMark timeshares you can rest easy, knowing you have support. WorldMark is a vacation ownership boasts a rich community. Through our years in the timeshare industry, we know that many owners feel the same way towards their vacation ownership purchase.

Due to the overwhelming popularity of WorldMark by Wyndham timeshares, the community behind this product is like none other. This thriving network of owners are among the most involved owners in the timeshare industry, and the WMOwner's Forum has been a huge contribution to accomplishing this.
The forums offer an open place to discuss travel reviews, travel tricks, timeshare exchange methods / tips, WorldMark resort discussions, topics concerning club rules / guidelines, club management, developer issues, even a clubhouse is featured which lets owners banter about unrelated topics. If you are a WorldMark owner, this site could save you a lot of headache by having the information at your fingertips. With so many active posters, questions are answered by multiple people usually the same day it's posted. Learn more about your vacation ownership today.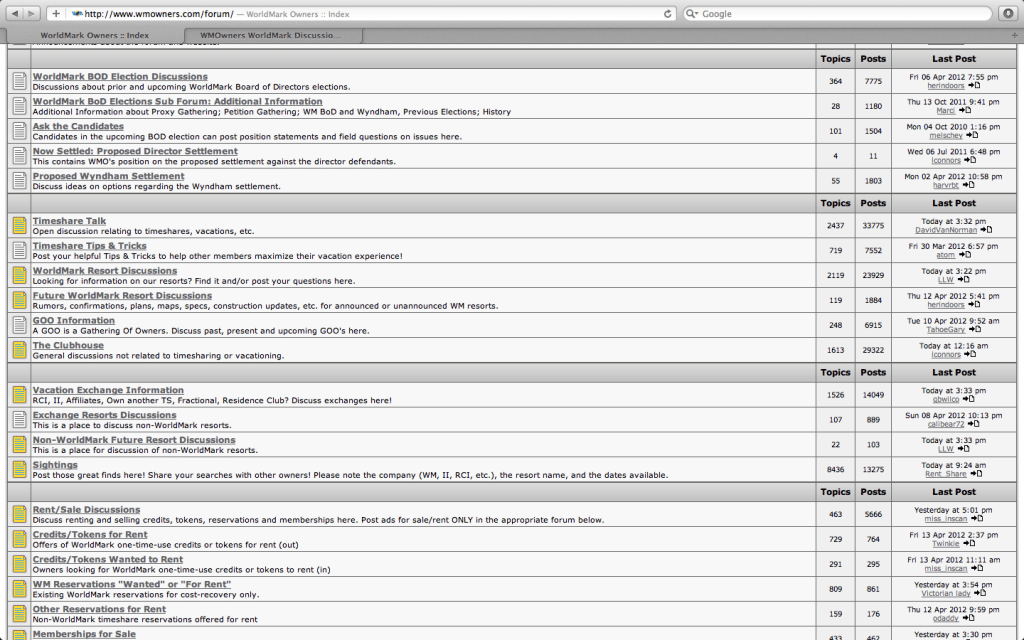 So what are you waiting for? Feel free to get in touch with all the WorldMark owners at the WM Owners Forum.
WorldMark Owner's Forum Update: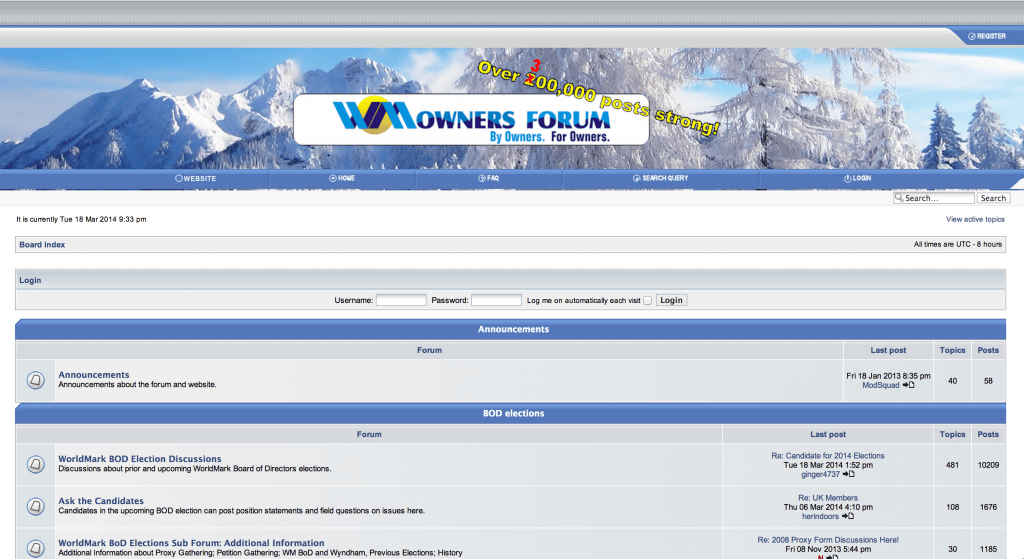 As you can see above, the forum section, as well as many other sections of the WM Owners forums have been updated with a more modern look.