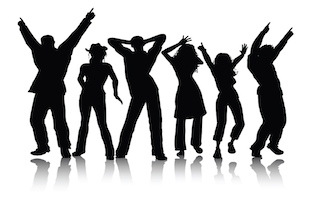 Owning a timeshare will certainly change your lifestyle, and be a great investment for your family's vacation time. The way you vacation will truly never be the same. If you're considering a Marriott Vacation Ownership, you may be wondering, can Marriott Destinations Points benefit your lifestyle more so than buying resale legacy weeks? Destinations Points and Legacy Weeks are booked and used in different ways. These differences in usage could determine what type of Marriott ownership is right for you, so read on to learn more about the differences between Destinations Points and Legacy Weeks with Marriott Vacation Club.
The Value of Destination Points
In 2010, Marriott started their Destinations Club program and began marketing their new points-based timeshares to the public. Marriott presentations then halted the sale of their weeks-based program, so any accounts sold after this switch are all part of the Destinations Club Program.
When purchasing Marriott's Destination Points, an owner is receiving a portion of a trust that encompasses all resorts within the Marriott Vacation Club resort collection. Due to the flexibility of points-based reservations systems, owners can choose the check-in date, resort, size of the unit and length of stay. When it comes time to book your vacation, the priority is on a first come, first serve basis within the Marriott Vacation Club collection of timeshare properties. DC members will pay an annual maintenance fee, based on the number of points they own. The more the points owned, the higher the fee.
To become an owner, brand new buyers may be required to purchase a minimum number of points. However, an existing weeks owner would not be subject to a minimum number of points, provided they wish to enroll in the Destinations Club program. Brand new buyers may also be eligible to receive incentives such as a limited or permanent status in Marriott Rewards, a lower purchase price per point with a large bulk purchase of points. DC owners are also automatically enrolled into Interval International with a corporate membership and the yearly fees cover the cost of membership.
Incentives to purchase are not guaranteed, and should be discussed with your licensed resale broker prior to signing any contracts.
Less Flexibiliy, Lower Maintenance Fees
Legacy Weeks take a different approach to timeshares. These are deeded weeks and owners have first priority to their home week and location. Their maintenance fees are based on their location and season and, in general, have lower maintenance fees than Destination Points owners. Lower annual maintenance fees and a lower initial purchase price makes owning a Legacy Week very attractive and quite affordable. Legacy owners may also participate in booking other resorts with the assistance of an exchange company such as Interval International (II) or San Fransisco Exchange Company (SFX).
Legacy owners also have the option of enrolling in the DC program. Legacy owners can convert their week into the designated amount of DC points allotted to their week and unit size, on a year-by-year basis. This is not a permanent change to the ownership, as you'd have to renew it each year, but gives legacy week owners one more way to use their deeded week.
Right of First Refusal
For Destination Points as well as Legacy Weeks, Marriott has the option to buy their weeks or points back from their owners, on the resale market. This right of the developer is referred to as right of first refusal. Any resale contract must be submitted to Marriott, and their transfers department has approximately 30 days to determine whether or not Marriott will purchase the points or week from the owner. This has historically helped maintain the value of Marriott properties because if a unit's purchase price is too low, Marriott will simply not allow the sale to conclude to the buyer, by purchasing the ownership directly from the owner. This helps maintain value, but also ensure timely sales when each ownership is listed for sale.
Owning a timeshare will certainly change the way you and your family vacation. Every family is different and Legacy weeks can be an inexpensive way to become a timeshare owner and later on, you may decide to enroll in the Destinations program on top of your deeded week. Destinations points can be incredibly flexible, still attainable on the resale market. If this article has raised more questions than given answers, feel free to contact us for a free consultation on buying Marriott Vacation Club on the resale market.