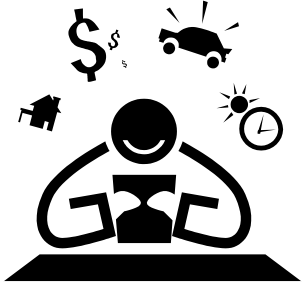 The Westin Resorts are part of the larger Starwood Vacation Network (SVN) which encompasses 19 total timeshare resorts located across the United States, Mexico, and the Caribbean. Before deciding whether to buy a Starwood resort retail or resale, it is important to understand how the system works. You can review our Westin by Starwood Resort Directory which provides more in-depth information on each resort.
Below, you'll find a chart that shows exactly which resorts are Mandatory and Voluntary resorts. Feel free to bookmark this page for your future reference, it may be useful if you're looking into buying a Westin resale timeshare.
Mandatory Resorts

Voluntary Resorts

The Westin Ka'anapali Ocean Resort Villas
The Westin Mission Hills Resort & Villas
The Westin Ka'anapali Ocean Resort Villas North
The Westin Lagunamar Ocean Resort
The Westin Kierland Villas
The Westin Desert Willow Villas
Harborside Resort at Atlantis (Phase I & II)
The Westin Riverfront Mountain Villas
The Westin St. John Resort Villas (Hillside and Bay Vista)
Sheraton Steamboat Resort Villas
Sheraton Vistana Villages (Bella & Key West phases)
Sheraton Vistana Villages (Amelia & St. Augustine phases)
Sheraton Mountain Vista
Sheraton Desert Oasis
The Westin Princeville Ocean Resort Villas
Sheraton Broadway Plantation
Sheraton PGA Vacation Resort
Lakeside Terrace
Sheraton Vistana Resort (Falls, Spas, Courts, Palms, Springs, Fountains I, Fountains II, Lakes & Cascades
phases)
So What is the Difference?
The major difference between Mandatory and Voluntary Resorts is that the StarOptions transfer with a resale purchase for Mandatory Resorts only! Mandatory SVN weeks have an associated StarOptions value depending on the resort, unit size, and season. This means that if you are planning to purchase one of the Voluntary Resorts on the resale market, you will not have the ability to use StarOptions to travel to other Starwood resorts. You instead would have to use an exchange company such as Interval International or SFX Preferred Resorts in order to enjoy the flexibility StarOptions offer. If you purchase at one of the Mandatory Resorts on the resale market, the StarOptions will transfer to you thus allowing you enjoy the associated benefits.
StarOptions Explained
Fixed Week Starwood owners are able to use their deeded week, villa type and season at their home resort by simply calling to confirm 12-10 months in advance. Floating Week Starwood owners are able to reserve a week in their deeded season and villa type at their home resort by calling to book 12-8 months in advance of arrival.
Alternatively, Mandatory weeks come with an associated number of StarOptions depending on the size of the unit and season. If you are familiar with points-based timeshare systems such as Hilton Grand Vacations Club or WorldMark, then StarOptions will not seem so foreign to you. StarOptions are the currency, or "points", with which you book a vacation when traveling within the Starwood Vacation Network. StarOptions allow you to travel to a different resort, change your villa size, or travel in a different season. Furthermore, StarOptions allow you to break up your week into nightly stays depending on the number of StarOptions you have available.
As an example, a Platinum Plus 2-Bedroom Lockoff at The Westin Ka'anapali Ocean Resort Villas is worth 148,100 StarOptions. You have endless possibilities of how to use those StarOptions – you could travel to a different SVN resort, break your stay up into a couple nights here and a couple nights there, or even bank the StarOptions so you could travel 2 weeks in a future year. Keep in mind that reservations made more than 90 days in advance must be at least 7 nights checking in on a Friday, Saturday, or Sunday. Reservations made less than 90 days in advance can be for any number of nights checking in any available day.
StarOptions can be also borrowed from the next use year, and some or all can be banked for future use within the next 2 years. Owners of multiple SVN weeks also have the option to pool their StarOptions for reservations that require more than what any single week provides. The number of StarOptions you will need for any given stay will depend on the resort, the date of travel, the length of travel, and the bedroom size you are booking. Take a look at the SVN StarOptions Value Chart to get a better idea of how many StarOptions you would need for whatever vacation you have in mind.
What about StarPoints?
StarOptions are not to be confused with StarPoints which are used for Starwood hotels and other travel related bookings such as rental cars and airline tickets. StarPoints never transfer with a resale transaction, regardless of if you are purchasing at a Mandatory or Voluntary resort. The only way to have access to StarPoints on a resale week is to have the purchase "retroed" by buying an additional week directly from the developer.
Feel free to let us know if you have any more questions, you can contact us by willing a form and getting assigned to a knowledgable, licensed agent.