"Take Her Dancing Under the Stars…"
With America's most romantic of holidays just around the corner many of you WorldMark owners are wondering what the best reservation would be for you and your sweetheart. We've come up with a few ways to make your Valentine's Day vacation much more memorable.
We have looked at the WorldMark reservation availability, so you don't have to! We have picked out a hand full of resorts that either have a few days available or possibly even the full Valentine's week, most of these have 5+ 2-bedroom units ready to go. Safe to say, these will go fast, so get those worldmarktheclub.com logins handy!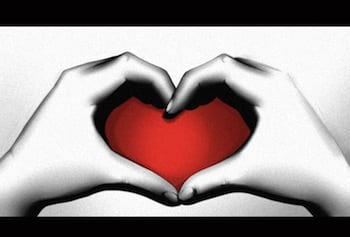 Booking Feb 10th-17th costs about 8,600 credits, and is a great investment. It's located in the heart of the Sierra Nevada gold rush country, in some of the most fertile Californian lands offering a perfect opportunity to slow things down. Serve your love a breakfast in bed in this amazingly peaceful resort.  You're also nearby museums, historical buildings, wineries and more.
You'll spend a measly 3,625 credits to reserve the 11th-14th, a nice four day weekend for you and whoever you choose to impress. Your resort is situated downtown, yet high above the hustle and bustle. So take her out for a night of wine, dancing and fine dining in the truly international city of Vancouver. Enjoy the city's haute couture boutiques, historic Gastown's cobblestone avenues, and Robson Street's opulent restaurants. With such a central location it's easy to find a nice restaurant or club where you can slow dance romantically, under the big city lights.
Take your sweetheart to VEGAS! Of course, why not? There are reservations of some sort available for all 3 WorldMark resorts in Vegas, ranging from 2 day trips to week long stints. Who says you can't party on Valentine's Day? And who cares it falls on a Tuesday this year? It's LAS VEGAS! The strip offers world-class dining and some of the nation's hottest nightclubs that are sure to take your breath away. Now, Vegas may not be a replacement for diamonds, but if you can manage both, you would be a fool to pass up this opportunity.
The Camlin combines a long, distinguished history with the moden comforts of downtown Seattle to offer WorldMark owners a charming resort option in an urban city. Since becoming part of WorldMark, the Club, much effort has been put into retaining the charm and history of the building. Take her shopping to the Pine shopping district or stroll the many attractions like Seattle Center, the Space Needle, Safeco Field as well as world-class dining. Take photos of each other next in downtown Seattle to immortalize your special day and by night relax under the stars with a bottle of wine.
With such a special day in the balance, isn't it nice to know you can book that unforgetable getaway for you and your partner? Contact our agents for more booking information, and great prices on renting extra WorldMark Available Credits. Don't stay confused at how to book and get the best vacations possible, when we have years of extensive knowledge that can help you today.