Travelers have so many options when it comes to traveling. The internet has changed the way we travel and enjoy our vacations. Web sites and apps have produced a variety of companies providing easier access to accommodations than ever before.
Among the dizzying amount of options, timeshare vacation clubs are still a great way to travel, and enjoy your precious vacation time. Here we will discuss why vacationing with timeshares still makes sense for many travelers.
Along the way, we'll take some opportunities to give you some insider tips on getting the most out of your timeshare.
Owning Your Vacation Time

Many people often think of the timeshare presentation when the topic of timeshare ownership is brought up. Those lengthy presentations with high-pressure sales tactics can be a terrible experience and often will lead to participants making a purchase that they cannot afford or even want. Thankfully, resale timeshare brokers offer a cheaper and less intense experience. Resale timeshares offer the exact same accommodations as buying directly from a developer, but at a fraction of the cost. Many resale brokers also offer different name-brand timeshare clubs from their inventory. This gives potential buyers more options when it comes to location of their home resort, lower price points, and which brand of timeshare club such as Hilton, Marriott, Disney, Wyndham or another developer of your choice.
Once you have purchased your timeshare week, you now own your vacation time. Timeshare ownerships give you flexibility and convenience. You and your family can plan out your vacations years in advance. Once you book your home week or use your membership for other weeks, you have plenty of time to find good airfare deals and plan activities during your vacation. Booking your home week vacation will typically take place between 12 and 6 months prior to your check-in date, depending on your timeshare club's booking window. This window allows owners the opportunity to book their home week or reserve other accommodations. Either way, you will be more likely to actually take your vacation than to postpone it.
Flexibility
As most of the general population knows, you can purchase a timeshare week and use that exact week for as long as you own the timeshare. While this is true, it is not necessarily the whole story. Timeshare vacation clubs now have much more flexibility and options for using your timeshare week and/or points. Points based clubs like Hyatt Residence Club and Hilton Grand Vacation Club let you book your exact purchase week every year as well as allow owners to book any unit within their collection of resorts using points. Marriott gives owners flexibility by using floating weeks. These weeks can be booked during the corresponding season of your purchased timeshare week is deeded.
Banking you week is also a possibility. When you bank your week, you are giving up your current points or week to be used the following year. Why would you want this as an owner? Well, this allows owners to book bigger vacations such as a bigger unit, better season or at a resort that has a higher demand. Perhaps two weeks of vacations sound better than one? Banking your week can allow you to book multiple weeks, using your points.
Known Cost
Knowing exactly what you will be paying for your vacation accommodations each year can be a big help in determining your vacation budget. Owners pay yearly dues each year to use their ownerships. These dues pay for facilities maintenance, employees, and renovations. At the time of purchase, you will already know what your dues will be. Rather than trying to figure out what hotel you can afford each year, you can use your home week or spend your points on resorts across the U.S. and around the globe. No matter how you use your allotment of points and/or week within your vacation club, you will only pay the yearly maintenance fees.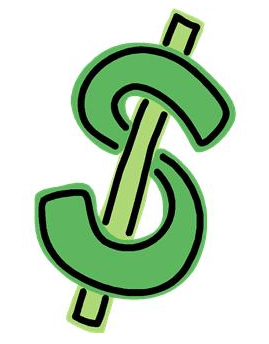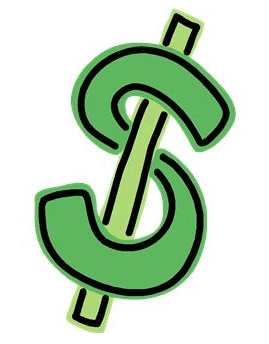 Using your points or week to trade with exchange companies can be a great way to get more from your vacation ownership. With respect to the topic of cost, these exchanges can be done through exchange companies for a small fee. However, there are also annual membership packages that are available. These packages offer special benefits but may or may not be totally necessary, depending on how you use your timeshare ownership.
Club Perks
Vacation clubs offer a wide range of perks to their owners, some of which we have already discussed. Owners now have the ability, with many clubs, to use their ownership to book accommodations at other resorts within the club's collection of resorts. Loyalty programs are also offered by timeshare clubs that allow you to use your membership to book hotel stays, cruises, airfare and a variety of other travel offers. Individual resorts may also offer travel perks such as rounds of golf, ski lift access or surf lessons.
In Summation
Vacation Clubs are a great way to travel with your family. These clubs can add a great deal to your vacation without the hassle of the search for the right hotel at an affordable price. To speak with a licensed broker and a free consultation, feel free to contact us.