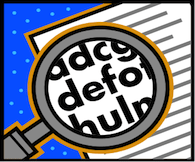 Here at Selling Timeshare Inc., we want to educate the timeshare community. Yes, we know it is a lofty goal but who wouldn't be proud to have changed the face of an entire industry? Slowly but surely, we believe we are making timeshares a more approachable vacation solution.
By educating new buyers as well as updating previous & current owners, we can all but eliminate the unfriendly reputation the timeshare industry has gained over the past 30+ years, and possibly help owners avoid becoming a victim of the many timeshare scams. Seth Nock and the Selling Timeshares Inc. marketing / sales teams are working hard to provide our clients with an insider look at the industry, helping the timeshare community at large become more knowledgable about the buying / selling process.
How Is A Glossary Going To Change Anything?
The timeshare industry uses common terms in their own way. "Resale" is one that has the potential to be confusing. When many folks think of a resale purchase, they would think of buying something old or used to a certain degree from a garage sale or pawn shop. Whatever the scenario, there is a definite difference between purchasing a new item than that of a resale purchase. However, due to the non-physical properties involved in modern timeshare ownership, you are actually purchasing the same ownership that is sold at the presentations for a much higher price. Whether you are buying from a developer/timeshare club or from a resale broker, those owners stay in the same units and resorts.
You may be thinking, "So what is the big deal about that?" And you would be right to question the importance. Afterall, you haven't heard the whole story. The big deal is that you will spend far less money on a resale timeshare purchase than you would buying from a developer. This could save you thousands, even tens of thousands of dollars on a vacation club ownership.
What Else?

A licensed and honest broker can find your ideal vacation ownership for a fraction of the cost of buying directly from the developer. In addition, our glossary can save you money in a different way. Education about timeshare ownership can protect you from scams and illegal activity that has plagued the industry in the past. Our glossary can help you understand legal terms and often misunderstood terms that may help you find the right broker, or prevent you from making any transaction that could cost you money and/or your ownership.
Do Your Research
We want to earn your trust. We didn't have to go through the process of compiling lists of common terms, defining them and explaining those terms in common language so every person has the opportunity to understand. However, as a company, we felt the glossary was a key part of our commitment to being honest with our customers. Selling Timeshares Inc. has made education and honesty a priority.
We get it, you might still be skeptical. So, we encourage you to check the Timeshare Users Group (click here to visit their website), to speak with other experts, owners and timeshare enthusiasts. If you prefer another option, we have earned an A+ Better Business Bureau rating since we became BBB accredited in May, 2012.
Final Thoughts
Our dedication to maintaining an updated glossary is a small part of our efforts to educating the timeshare community. Our glossary is an expansive reference tool, but we are continually adding more terms. If you prefer to speak with a person, we can be contacted for a free consultation on our website contact page.