Hurricane Irma has brought with it many uneasy timeshare owners, wondering about the fate of the many timeshare resorts present in both Florida and the Caribbean. With the storm now dissipating, and officials moving to take measure of the destruction, it has been reported some timeshare resorts have been damaged, which we have listed below.
At this time, we would encourage all timeshare owners to contact your resort's customer service or reservation's department to ensure any reservations you have made can be upheld, if they are booked in the effected areas.
Timeshares Reported Damaged From Hurricane Irma
As reported by many outlets, the Caribbean was most affected, due to flooding and infrastructure damages, and most destinations that were affected by Irma are still closed, with airports only open to cargo and emergency flights.
St. Maarten
Damage to several properties:
Oyster Bay Beach Resort
Sonesta Great Bay Beach Resort & Casino
Westin Dawn Beach Resort and Spa
U.S. Virgin Islands
Resorts are all reporting minor to major damages:
Bluebeard's Castle Resort
Sugar Bay Resort & Spa
Windward Passage Resort
Other Possibly Affected Timeshare Resorts Locations
Owners, or those with current reservations, in the locations below are advised to contact their respective club's owner hotline for assistance:
Florida Keys
Marco Island
Sanibel Island
Captiva Island
Fort Myers Beach
Miami Beach
Fort Lauderdale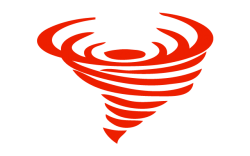 Hilton, Marriott, or Disney Timeshare Resorts Damaged By Irma
Some Hilton and Marriott hotels have been damaged, but no timeshare resorts in any of the major name-brand clubs that we usually cover have been reported to be damaged. This is an on-going story though, and not all damage has been reported as of yet. Thankfully, the more inland areas such as Orlando have seen much less devastating structural damages.
If you have any further questions about timeshare ownership feel free to click the button below, and fill in a contact form for further assistance.