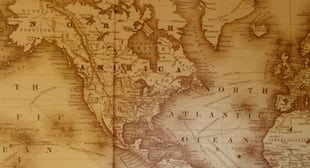 After you've done your research and found your perfect resale timeshare, there are a multitude of ways to use your timeshare. Utilizing your ability to trade your week or points can extend your ownership by allowing you to travel to thousands of resorts outside of the club you've purchased.
Affiliations and Rating
One of the first steps of initiating a timeshare exchange would be finding what exchange company your ownership is affiliated with, as well as the rating of the resort you own. Based on the exchange company your timeshare club is affiliated with and the trading power of what you own, you can easily find what inventory is available to you.
RCI (Resort Condominium International)
RCI is the world's largest timeshare exchange company. They have over four million members and over six thousand resorts all over the world. Hilton, one of the top timeshare clubs, has unique access to RCI. This makes trading HGVC with RCI convenient for you and offers fabulous access to Hilton for other RCI members.
II (Interval International)
Interval International is the second largest exchange company available to timeshare owners. With a variety of ways to search for an exchange, you are bound to find the resort week you are looking for. Unlike RCI, you can search for a match without depositing your week or weeks into the system.

SFX (San Francisco Exchange)
San Francisco Exchange Company or SFX is a boutique timeshare company that is the only exchange company in the world that specializes in the industry's highest quality rated resorts. When exchanging with SFX, you know you are getting the best in timeshare quality, every time. You can use SFX no matter what your resort is affiliated with, adding even more booking flexibility.
If you have any questions about trading or timeshare exchange, feel free to contact us for a helpful and free consultation.