Selling your timeshare ownership, for whatever reason, shouldn't have to be confusing, or cost you an arm and a leg. The timeshare resale industry is seemingly filled with hurdles for sellers. From dealing with unlicensed listing agencies that charge upfront fees, to post card companies scaring the elderly into giving away valuable ownerships, selling a timeshare can be a daunting task. Many sellers put off selling, and end up paying a lot more maintenance fees than they really needed to.
This doesn't have to be this way. So, let's stop the doom and gloom and get to what you can do right now to get your timeshare sold quickly, safely and for the most money possible in today's market.
If you do find the article helpful, please consider subscribing to our newsletter for more informative blog posts.
1.) Find Your Own Reseller, Don't Let Them Find You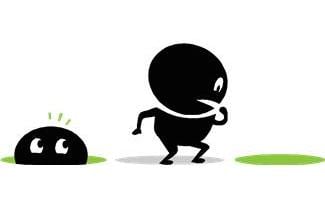 What should you do if you receive a call from a company or broker, that you have not previously contacted? They're telling you they have a buyer for your property, and they're willing to pay top dollar. One of the most important things sellers need to know is the difference between a licensed brokerage and a resale agency, or listing agency. Often unlicensed listing agencies seek out timeshare owners to scam by charging upfront fees to list the ownership with no guarantee that it will sell.
The owner may not fully understand what their timeshare is worth, and emotionally, not want to accept that their timeshare is worth significantly less on the resale market than what they paid for it.
These dishonest companies often prey on this fact, and entice you into paying their upfront fee by over-quoting the price you stand to sell your ownership for. I can't tell you how many clients have called in with this story time and time again.
Listing fees, or upfront closing costs, guarantee you nothing, and only creates liability for you. You wouldn't pay your Realtor before they sell your house for you, would you?
2.) Find the Right Broker
Your resale timeshare broker shouldn't ask you for any large upfront fees. Any honest and trustworthy broker will only take a commission once the sale is complete, and even then, their commission is paid from escrow.
The problem with companies asking for upfront fees is that once they have the money, there is no reason to continue working to sell your timeshare. Our brokerage has helped many clients that have had their properties sitting on cluttered listings for weeks, months or even years with.
The Timeshare Users Group, or TUG, is a great place to check out a timeshare resale broker's reputation. The Better Business Bureau can also help you get insight on the company's track record.
3.) Know Your Timeshare's Worth
Another common situation is that companies will try to convince you that the property you are trying to sell is worthless and that you'll have to pay them to take it off your hands. While it's true, some ownerships have such little market value, owners could be best advised to try and literally give the timeshare back to the developer they bought it from, but this isn't the case for many name-brand timeshares.
For those of you who are in the market to sell, making sure you are working with a legitimate broker is important when it comes to honestly assessing the value of your ownership. Look for a broker that specializes in your specific vacation product, so they already know the current market conditions.
4. ) Empower Yourself With Knowledge
Be realistic about your situation, the more you know, the better. There are many powerful tools to help you fully research the resale process. TUG can also be used to see what other owners are buying and selling their timeshares for. Any name-brand search engine can help you search out any information you want and help you discover information that you didn't realize you needed to know. Our timeshare blog has many timeshare articles discussing important information about selling your timeshare owner, amongst many other topics.
As a side bonus, having the right expectations about the selling process can help ensure that you stay emotionally stable throughout the process. It's only a timeshare, after all.
5. ) Patience Is A Virtue In Resale
Finding a buyer can, from time-to-time, take an extended amount of time. Selling a timeshare property is a real estate transaction and can be a lengthy process, especially when the property developers have 'right of first refusal' or ROFR. If you would like to learn more, you can watch our video covering how right of first refusal works.
If the process is taking too long or perhaps buyers keep falling through, you may consider just having the broker purchasing the ownership themselves. Brokers will carry some of their own inventory along side matching up buyers with sellers. Some brokers will carry very specific inventory or only work with certain timeshare club properties, so discuss with your sales representative about what you are trying to sell, and inquire if the broker is willing to purchase your timeshare themselves.
In Summation
A short time spent now can result in saving you hundreds or thousands of dollars, as well as many headaches down the road. We hope we've brought you one step closer to having as safe and painless experience as possible when selling your timeshare.
If you prefer to speak to a knowledgeable agent for a free consultation about selling your ownership, feel free to fill in a form on our contact us page.