Hilton Grand Vacation Club is known around the world for their stellar locations and quality properties. With so many locations, whether you're traveling around the world or even within the United States, you'll have a huge number of resorts to choose from when purchasing your resale timeshare. Below is a list of the Top 10 Hilton properties. Click the resort names for more information about the property.
Not only is The Flamingo located just a few miles from McCarren International Airport, it has one of the best spots on the Las Vegas Strip. This hotel is one of the most recognized on the Las Vegas strip and for good reason. The Flamingo is one of the top resorts on the strip and is great for the whole family. Nearby Hoover Dam, Lake Mead and the Grand Canyon provide a change of pace from the hustle and bustle of Las Vegas.
As the name suggests, this beautiful resort is located next to Sea World in Orlando, Florida. Not only is it across the street from Sea World, but this club location is very close to Disney World and many other theme parks. Featuring many onsite amenities, you can chose to stay onsite or venture out into the myriad of theme parks and golf courses nearby.
Hilton Grand Vacations Club, International Drive is another property located in the heart of Orlando, Florida. This 34 acre property is adjacent to Orlando Premium Outlet providing easy access to outstanding deals on a variety of stores. The rooms feature a fully stocked kitchen and a whirlpool tub in the master bedroom.
Located in Carlsbad, California this 41 acre property overlooks it's southern California beaches and Pacific Ocean. Close enough to, both, Los Angeles and San Diego that a quick day trip is very possible.
Enjoy the beautiful pool or hangout on your private balcony, either way you will be happy with everything that this fabulous property has to offer.
Parc Soleil is the newest family resort in Orlando. This 52 acre resort is located in the heart of the best that Orlando has to offer. You're going to need more than one week to explore and enjoy everything that this resort has nearby, including golf courses and theme parks.
Once you enjoy the immediate attractions, there's still so much to do in the greater Orlando area including crocodile tours and even more championship golf.
The Grand Waikkian is a 38-story resort located on the grounds of the Hilton Hawaiian Villiage Beach Resort and Spa. You will have access to six swimming pools and the Duke Kahanamoku salt-water lagoon that offers privacy to sunbathers and loungers due to it's free form design. This resort gives you the accommodations of home and the elegance and extravagance that you want during your vacation.
Located on the world-famous Waikiki beach in Honolulu, you will have the privileges of multiple resorts for the price of one. No matter what you are looking for from you Hawaiian vacation, you will have it here. Surrounded by hundreds of off-site attractions and more amenities on the property than you will be able to take advantage of in a week. Kalia is going to leave you relaxed and tranquil after your stay, so much so that you may never want to leave.
This lush Hawaiian paradise is located on the Big Island of Hawaii. Designed like a traditional Hawaiian plantation, you will have a true Hawaiian experience with all the additions of championship golf courses and the beauty and serenity of the Kohala Coast, Kings' Land by Hilton Grand Vacations Club Hawaii hotel provides the perfect setting for your vacation in the South Pacific.
Waikoloa Beach is a perfect outdoors family vacation destination. Not only is this Hilton resort a beautiful and comfortable property, it is surrounded by 1,350 acres of natural wonder. The lush surroundings also contain preserved cultural sites for an interesting twist to your outdoor adventures.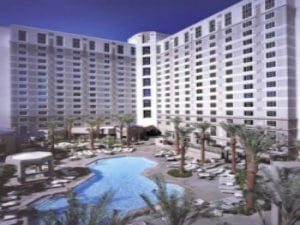 Sitting at the north end of the world-renowned Las Vegas Strip, this non-gaming location is a family friendly environment but allows for easy access to all that Vegas has to offer. This beautiful 10 acre property has studio, one and two bedroom suites for parties and families big and small. Nearby is the Fashion Show Mall and the Las Vegas Premium Outlets, you can enjoy world class shopping with little travel time.
If you have any remaining questions about HGVC properties or how to save thousands on the resale market, feel free to
contact us
for more information.