Understanding how timeshares work can be a daunting task when you are first starting out. To help you get started, we have broken down each timeshare club into simple, bite-sized chunks of information. These quick nuggets of information for each developer can get you on your way to finding your ideal timeshare ownership.
Hilton Grand Vacation Club
Hilton Grand Vacation Club or HGVC is one of the top timeshare developers available on the resale market. Everything, from the resort quality to the ease of use for owners, makes HGVC one of the best timeshares to own.
When you purchase a Hilton resale timeshare, you know you are going to get exactly what you pay for. This is because HGVC has a home reservation period, which is a window of time that each owner has, exclusively, to reserve their home week, unit size and resort. As an owner, you are given an allotment of points each year. The amount of points is determined based on the home week, season and home resort. These points can be used to visit other resorts within the Hilton Grand Vacation Club resort collection or to make a reservation for a different unit at your home resort, as well as many other options.
| | | | |
| --- | --- | --- | --- |
| | Home Week | Club | Open Season |
| Date Range | 12 months – 9 months | 9 months – 1 Day | 30 – 1 Days |
| Resort Available | Home Resort Only | Any Resort | Any Resort |
| Length of Stay | Full Week Stay | 3 Night Stay | Minimum 2 nights stay |
| Cost | Full Year's ClubPoints | ClubPoints | Cash Only |
HGVC has a unique relationship with the exchange company, RCI. This relationship allows HGVC customer service staff to have access to their database. What this means, for owners, is being able to call one number for all of your timeshare needs; from basic usage to external exchanging.
Marriott Vacation Club
Marriott Vacation Club or MVC is another timeshare club that has remained at the top of the timeshare industry for many years. Marriott Legacy Weeks offer a variety of locations with some of the best customer service around, it's no wonder why travelers are so loyal to Marriott.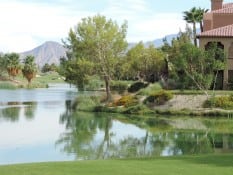 Legacy Weeks can be found via the resale timeshare market due to Marriott's shift to the Destination Points Program. Although we do offer Destination Club points, we will only be discussing Legacy Weeks and how they work.
When you purchase an MVC Legacy Week, you are purchasing a specific week of the year at a specific location. This week of the year will be designated by a season's color. The highest demand weeks are designated by Platinum, then the Gold season is the next highest demanded after that are silver and bronze seasons. Your Legacy week is a floating week, which allows owners to book any week reservation within their designated season. This awards owners the flexibility of being able to choose the exact week to reserve without worrying about points.
Legacy week owners may also use their weeks to exchange within Marriott or with other timeshare clubs within the Interval International timeshare exchange company. Marriott does not have an internal trading system and uses Interval International instead. Marriott owners get priority when trading their Marriott week for another.
For more information about the benefits of owning a Marriott, you can read this article on our timeshare blog.
Hyatt Residence Club
Hyatt resale timeshare owners are a part of a boutique timeshare club with only 15 resorts. These strategically placed resorts offer owners variety and quality. Those, who have purchased a deeded week at one of Hyatt's resorts, have exclusive rights to their week during the 6-month home reservation period.
Hyatt Residence Club utilizes a points-based system that allows owners to convert their week into points. These points can be used to reserve time at another Hyatt Residence Club resort, book a different size unit or travel during a different week to your home resort. Owners may use their points to book reservations up to 6 months prior to their designated home week. From the home week and up to 6 months after, owners may use their club points in a limited capacity; booking reservations within 60 days of the desired check-in date. After this 6 month period, the club points expire. Below is a chart breaking down the different HRC booking periods.
In 2014, Hyatt Residence Club was acquired by Interval International from Hyatt International. This sizable purchase has yet to make a major impact on the club, as of Jan 2015. Trading and exchanging Hyatt points was already handled through Interval International, so current owners and future owners should expect the same ease of trading.
Westin (Starwood Vacation Network)
Westin is another boutique-sized timeshare club that has been purchased from the parent hotel chain and is now under the management of another group. In this case, Starwood Vacation Network (SVN) is now the managing entity over Westin. Starwood Vacation Network offers Westin owners access to every resort within the SVN collection of resorts.
Westin is a unique resale timeshare club due to the fact that only a few resorts within the club offer the ability of being able to use StarOptions as a part of their included perks. These resorts are known as Mandatory resorts and those who don't offer StarOptions are Voluntary resorts. StarOptions are the internal currency that can be used to book accommodations within the Starwood Vacation Network. The amount of StarOptions awarded to owners is based on the resort, unit size and season in which the ownership is deeded.
Below you can view a chart that visually shows exactly what benefits owners can get based on whether their ownership is purchased directly from Westin, a mandatory resale or voluntary resale.
| | Developer Direct | Mandatory Resale | Voluntary Resale |
| --- | --- | --- | --- |
| Home Resort Reservations | Yes | Yes | Yes |
| Trade for other SVN Resorts | Yes | Yes | No |
| Available StarOptions | Yes | Yes | No |
| Available StarPoints | Yes | No | No |
| Trade with Exchange Company | Yes | Yes | Yes |
| Yearly SVN Fee | Yes* | Yes | Yes |
* Includes Interval International membership
As with all timeshare clubs, there is a specific booking period for your Home Resort. This Home Resort Preference Period begins 12 months prior to your check-in date and lasts until 8 months prior to check-in. Between 8 months and the day of your desired check-in date, there is a Starwood Float Period that owners may use their StarOptions to book reservations within SVN. Although Mandatory and directly purchased ownerships have the ability to use StarOptions, Voluntary resort owners can use Interval International as a way of exchanging their week for other SVN units or to book a unit within the Interval collection.
Disney Vacation Club
Disney is one of the most recognizable names on the planet. Disney's Vacation Club is no different in the timeshare industry. Disney offers world-class accommodations and a meticulous attention to detail. DVC is another points-based timeshare system that offers a yearly allotment of points that can be banked, borrowed or used each year as given.
| | | | |
| --- | --- | --- | --- |
| | 2015 Use Year | 2016 Use Year (Current) | 2017 Use Year |
| Use Home Week Points | 0 Points | 0 Points | 100 Points |
| | | | |
| Banked Last Year's Home Week Points | 0 Points | 200 Points | 100 points |
| | | | |
| Borrowed 50 Points | 0 Points | 150 Points | 50 Points |
| | | | |
| Bank Current Points to Next Year | 0 Points | 0 Points | 200 Points |
| | | | |
| Banked and Borrowed Points | 0 Points | 300 Points | 0 Points |
The major difference between Disney Vacation Club and other timeshare clubs is that DVC is a right-to-use system. While other club ownerships are sold as deeded timeshares that do not expire, Disney Vacation Club ownerships are sold with a predetermined expiration date. This means that owners may use their timeshare as they see fit, up until the expiration date on their contract. After the expiration date, Disney will resume ownership of the unit.
Disney is one of the most popular and highly demanded timeshare clubs available. This fact gives owners strong trading power with their external trading company, RCI. RCI is the largest timeshare exchange company on the planet, giving Disney owners the largest collection of units to choose from. Exchanging your Disney ownership with RCI can be a great way to get additional vacation time from your yearly allotment of Disney points.
Final Thoughts
Knowing exactly what you want from a vacation ownership can be confusing and hard to grasp exactly what you need. Our article called, "How to Decide Where to Buy Your Timeshare Deed" is a great article that can help jump start your search. Each vacation club is going to offer owners something different than the rest. Our job is to help you find which vacation ownership is right for you. For a free consultation, feel free to contact us. We can answer your questions about any vacation club you might be interested in or we can help you narrow down your options based on what you are looking for from a vacation home.