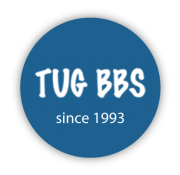 At Selling Timeshares, Inc., we try to create and curate some of the most useful information for Hilton Grand Vacations Club owners. It's for this reason, we would like to shout from the mountain tops about the Timeshare User Group website and forums, which can be found at the following link: TUG Forum Link. In this article, we'll pointing out some really useful threads that we've compiled, and showing you first hand the incredible information that can be found!
The Ultimate HGVC Knowledge Page
I'd have to admit that I'm bias, simply because our writing team here assisted in completing this mega-article, and we're quite proud of our contribution. If you read this article from top to bottom, you would know much more about the HGVC system than 90% of the folks who currently own. It covers everything: how the booking system works, club rules, points charts, RCI exchange values, how elite membership works, and so much more.
HGVC Detailed Resort & Affiliated Information
You could easily get lost in this rabbit hole for hours. The thread features tons of information on the HGVC resorts, complete with floor plans, room codes, resort maps, pictures, links, etc. for many of the HGVC resorts. This resource, as all of them mentioned in this article, have been compiled by a few generous volunteers on the site. Content for the people, by the people!
Hilton Grand Vacations Club 2018 Maintenance Fee List
In this thread, you'll find up to date maintenance fee information for the year of 2018. This resource is very unique simply due to the fact that the prices submitted are from HGVC owners just like you, literally copying down what they see on their bill. This will include all fees, taxes etc. broken down line by line for all to see. Many of our clients choose to optimize their maintenance to points ratio in favor of having a large number of points with a low maintenance fee. Thankfully, there is a graph on this page that shows the exact rankings of each home resort to assist you in choosing the cheapest maintenance fees. Please keep in mind, this page will continue to be updated as users post new information.
Timeshare Ownership Comparison Chart
This chart was compiled by timeshare owners to provide a detailed side by side comparison of the major Timeshare systems someone can buy into as an owner including Marriott Vacation Club, Hilton Grand Vacations Club, Vistana Signature Experiences, Hyatt Residence Club, Wyndham Vacations Club, Worldmark the Club, Bluegreen Vacations, Disney Vacation Club, Diamond Resorts International, Holiday Inn Club Vacations, and Shell Vacations Club.
…And So Much More!
The few resources we've listed here are just the tip of the iceberg. There is so much knowledge packed into this website and forum, and it could take you a ton of time to digest all of this. Alternatively, our company offers free consultations with buyers and sellers to help determine the best ownership for their personal travel needs. Feel free to click the button below, fill out a contact form, and we will have one of our licensed Real Estate agents reach out to you to help answer any questions that you may have. We've helped literally thousands of owers buy and sell on the resale market, and would love to assist you as well!