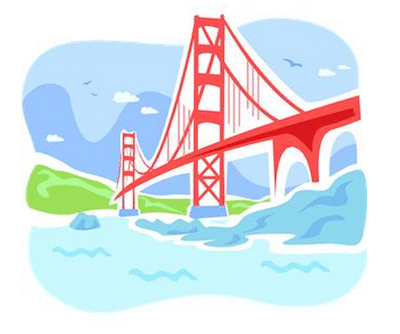 California is home to some of the top resorts in the country. Hilton, Marriott and Disney all have properties scattered around the state. Those who are living in the San Francisco Bay Area have a great opportunity to make the best of resale timeshare ownership.
Quick Getaway
Although San Francisco is a vacation destination itself, for those fortunate enough to live there, it does not provide the appeal of a true vacation. California is a diverse state, so a change of scenery doesn't have to mean a plane flight. Just three hours east of SF, Lake Tahoe hosts a fabulous Marriott property, Timber Lodge, that is located within the Heavenly Village. With such close proximity, you can get up to a 30% discount when you wait to book within 60 days prior to check-in for certain memberships.
Heading down the California coast, why not take a trip to Disneyland and stay in the Villas at Disney's Grand Californian. This resort is roughly six hours south of San Francisco making this easily accessible for a long weekend trip. Not only is this resort located within the theme parks but it is also near other Los Angeles area attractions.
Just a short drive south of Disneyland, Hilton has three properties located in beautiful Carlsbad. MarBrisa, Grand Pacific Palisades and Seapointe Resort are all exceptional timeshare properties located within a short distance from the warm Southern California waters, compared to the cold water in SF. Carlsbad is just north of San Diego and just south of Los Angeles. Making this a perfect location to get the solitude you want and the accessibility you need.
Contact Us
If you would like a free consultation about timeshare resale opportunities in your area, feel free to contact us.