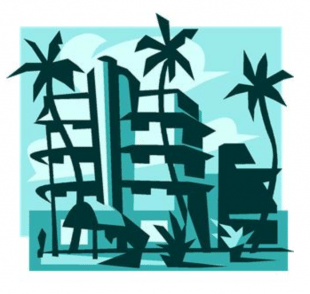 Hilton Grand Vacation Club resorts can be thought of as separated into 4 major categories, in this article, we'll be taking a look at what the difference between these categories are. If you would like more information a specific resort you can click the resort's name and find a detailed overview of the resort's amenities, nearby attractions, points charts, resort maps and much more.
1.) Hilton Built Resorts
The resorts below were developed and built directly by Hilton Grand Vacation Club for the exclusive purpose of timeshare ownerships. There are no agreements in place to keep the properties within HGVC.
2.) International Hilton Resorts
Hilton International Resorts are the international brand outside of the United States. They are still apart of HGVC program but extend your booking ability across the globe.
3.) Hilton Club in NYC
Hilton Club's New York City and West 57th Street locations are a special case for the HGVC system. These resorts are similar in nature to the Affiliated Resorts, but their only difference is that the contract held between HGVC and Hilton Club does expire and the resorts will be renegotiated into the club in the future.
4.) Hilton Grand Vacation Club Affiliated Resorts
HGVC Affiliated Resorts are resorts that have been built by another developer. These companies who have built and developed the properties will enter into an agreement with Hilton to be apart of the HGVC program. The majority of these affiliated resorts are managed by HGVC. All of them have a Gold Crown Resort rating by RCI and Interval International gives the affiliated resorts a Five Star rating. These ratings by RCI and II not only indicate high trading power, but also show that the resorts still maintain the high standards that Hilton has become known for.
If you have any remaining questions, feel free to contact us and we'll have a licensed agent answer any questions you have about the resorts or how to save thousands of dollars by buying resale.