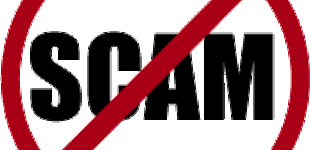 Within the timeshare industry, there are many reputable companies to work with, but some may offer services that are indeed too good to be true. By properly recognizing tell-tale signs of illegitimate brokers in the industry, you will be able to avoid the pitfalls that can come with dealing with timeshare scam. Feel free to share this article with other owners, you may just save someone from becoming a victim of these scams.
When looking to sell your timeshare, it is important to look for a licensed company that charges no up-front fees. A common issue with many timeshare scams, is that the company will quote the seller a sizable return on their property, while asking for an up-front fee in order to create the listing. This creates a situation where the seller pays an up-front fee simply because their delighted to hear their ownership is worth so much, but the seller is usually not being quoted fair market value for their ownership. Then, the company can pocket the money from the listing and make no attempts to sell the property. Many listing agencies don't even carry the appropriate licensing needed to legally sell your ownership. By providing a resale company with compensation before they sell your timeshare, you remove any incentive they would have to help you sell, much less get a good price.
Verbal Agreement
This is another tricky situation that can lead to heavy pitfalls. When illegitimate companies and brokers attempt to get you to pay the up-front fee, they will quote you a much higher return on your property than what you could get anywhere else on the market. This is simply to entice you to pay them beforehand, and will create a situation as illustrated above. Make sure to have the broker forward you a purchase agreement that you can have a lawyer look over, and always make sure to get any pricing or terms in writing. Verbal agreements are one of the biggest indicators of attempted fraud in the industry.
In conclusion, always be sure to heavily research any company you're considering doing business with. In doing so, you will be able to discover the legitimacy of the company and provide yourself with more security as a seller.
Learning how to check a timeshare resale broker's license is a very important step in doing your own research into who you are speaking with. Make sure to weigh your options with each company, and above all, never go with a deal you feel wary about. If you have any additional questions on how to avoid timeshare scams, feel free to contact our licensed agents.