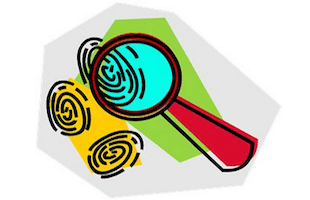 Choosing a company to work with when selling your timeshare can be a daunting task, but look no further! Here at Selling Timeshares, Inc., we pride ourselves with the exceptional service and know-how we offer our clients. First and foremost, Selling Timeshares, Inc. is a well known and reputable reseller of timeshare properties that carries an A+ rating with the BBB. With nearly 40 years of combined timeshare experience, our resale team offers the knowledge and insider information required to guarantee client satisfaction.
Westin Ownership Transfer Process
Once both Seller and Buyer have agreed to the terms of the sale and signed the contract, the file is sent to the closing company to begin the transfer process. Starwood Vacation Network has the Right of First Refusal (ROFR) for the following 4 resorts:
For these 4 resorts, the closing company will first submit a request for waiver of ROFR. For all other SVN resorts, or upon receipt of this waiver, the deed conveying ownership from seller to buyer will be sent to the appropriate county for recording. The time it takes for the deed to be recorded varies depending on the county and whether or not online filings are available. Once the closing company receives the recorded deed, it is forwarded to Starwood for processing. The following 6 resorts require a $25 resort transfer fee, typically paid by the buyer:
Sheraton Desert Oasis

Lakeside Terrace

Sheraton Mountain Vista

The Westin Princeville Ocean Resort Villas

The Westin Ka'anapali Ocean Resort Villas

The Westin Ka'anapali Ocean Resort Villas North
Once Starwood's Title Department receives the recorded deed and transfer fee (if applicable), it takes an average of 7-10 business days for them to process and finalize the transfer of ownership.
Why Selling Timeshares, Inc.?
No Upfront Fees

You might have experienced companies trying to charge you an upfront fee before agreeing to list your timeshare for sale – this is an immediate red flag! Here at Selling Timeshares, Inc. we do not charge upfront fees; Sellers simply pay an agreed upon commission upon closing of the sale.

Licensed Agents

Selling Timeshares, Inc. is owned by a licensed Real Estate Broker and operated by licensed Real Estate Agents. When doing business with our company you can be confident that the sale and transfer will be handled in a legal and professional manner.

Licensed, Bonded and Insured Third-Party Closing Company

We use an experienced, third-party closing company for transfer and escrow service. Having a reputable escrow company to hold the funds for the duration of the transfer allows sellers to rest assured that the buyers have the necessary funds to move forward with the transaction. Additionally, an experienced closing company ensures a quick, legal, and safe transfer of ownership.

Competitive Pricing

We understand current market values for Westin timeshares and will accurately price your listing for a quick sale and turnaround.
Buying with Selling Timeshares Inc.

Getting the most out of your investment is commonly overlooked when purchasing a timeshare. As a buyer, you can feel confident making your purchase from us because even after your purchase we will be available to you and assist with booking, trading and giving you advice on where to travel and getting the most from your ownership. Selling Timeshares Inc. is a licenced resale timeshare broker that has been incorporated since 2005. The owner, Seth Nock, has been in the timeshare business for nearly 20 years and his experience is a valuable asset to have.
Our specialty is educating buyers about how their perspective timeshare club will work and finding the right home resort and price that fits you as a buyer. Many times we have customers who call inquiring about one location or vacation club but after a consultation we have been able to find a better fit for a lower price and/or yearly maintenance fee. After the deal closes, Seth and the Selling Timeshares team is available to each of our buyers for assistance in booking their weeks or trading to another resort.
As a full-service brokerage, Selling Timeshares, Inc. can help owners at any of the Starwood, Sheraton or Westin SVN resorts sell their timeshare. Contact us today with any questions or to get the ball rolling on listing your timeshare week for sale.