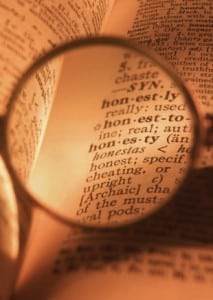 At Selling Timeshares, Inc. we work tirelessly to maintain a philosophy about resale timeshares. We believe it is important to maintain honesty and integrity in all of our business practices. Our licensed and accredited agents will make sure you get the ideal timeshare resale for you and your family to enjoy for many years to come in a safe and legal manner.
Why Choose Selling Timeshares, Inc?
Selling Timeshares, Inc is a full-service reseller of high end timeshare properties. We make it a priority to make sure that you are getting the best prices on the resale market while offering the best service available on the timeshare resale market. Our consultative approach will ensure that you are empowered to find the exact property that is right for your needs from a vacation ownership. Our A+ rating, with the Better Business Bureau, shows that we hold true to our stance on providing a transparent and timely service.
Keeping Your Transfer A Safe One
When you choose to work with a licensed broker, you will be safeguarding your transaction from fraud in many ways. In every transfer, both buyer and seller will receive a written contract, stating all material facts about the ownership as well as the price, and transfer terms. This can be reviewed by your lawyer before you sign it, to ensure you are agreeing to favorable terms, and you will never be pressured into signing by our licensed agents.
We also use a licensed, bonded and insured closing company to hold the buyer's funds in an escrow trust account. This offers peace of mind for both the buyer and seller, as the funds can only be disbursed according to the agreement that both parties agreed to, prior to starting the transfer.
Selling Timeshares, Inc. is constantly labeled as one of the best in the business, based on the many reviews posted on the popular timeshare forums such as TUG (timeshare user's group) and WMOwners.
What Can We Do For You?
Selling Timeshares, Inc. can make sure you are not overspending on your timeshare property, as well as ensuring the resale of your property is successful. By buying resale timeshares from Selling Timeshares, Inc. you will be buying at a drastically lower rate than if you were to buy from a retail brand. Because every brand is different as well as every location, we make it our job to find out what location and brand will make yourself and your family the most satisfied. From the beach to the snow, tropics or Europe, Selling Timeshare agents will assist you in achieving your dream vacation, while giving you the peace of mind offered by working with a reputable broker.
If you have any further questions, feel free to contact us for more information.