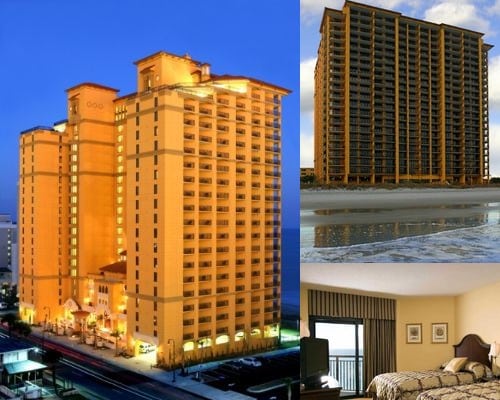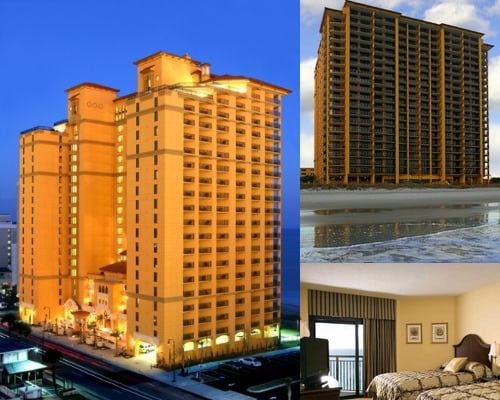 R

esort Info: 
HGVC Anderson Ocean Club

Myrtle Beach, South Carolina
2600 North Ocean Blvd
Myrtle Beach, South Carolina
843-213-5340
A
menities:
• 

2 outdoor pools and hot tub

• Covered heated pool

• Children's pool

• Seasonal pool bar

• Awakening Spa

• Fitness center

• Coffee Bar

• 

From studios to 3 bedroom suites
• Fully-equipped kitchens
• TV, DVD in units
• Complimentary wireless Internet access

• On-site Spa
O
verview:
Located in Myrtle Beach, South Carolina, Anderson Ocean Club is a beautiful location along the Atlantic Ocean shoreline. Bring your family along for an unforgettable family vacation in the heart of the Grand Strand, a 60-mile stretch along the South Carolina coast from Little River to Georgetown. This stretch of white beaches attracts vacationers as well as folks wishing to live in a fun and enjoyable environment. During your stay you can find plenty of activities from boating to fine dining. Golfers will love the over 100 courses in the area and history buffs can take part in historical tours that are available. There is something for everyone in this South Carolina paradise.
Back in your room, you and your family can enjoy fully equipped kitchens to make your own meals and high speed internet, for looking up those family recipes that you might have forgotten to bring along. Head down to the outdoor pool (30 minutes) after your meal to enjoy the two outdoor pools available to guests and a seasonal pool bar for those gloriously warm months. During the colder months, you can still get a swim in, inside, with the indoor pool. There is also a separate children's pool for those families with small ones in tow.

M
ap:

P

oints Chart:
Platinum:
Weeks 21-35
Unit
Size
Mon-Thurs
Fri-Sun
Full Week
Per Night
Per Night
Per Week
Studio
220
440
2200
1 Bedroom
480
960
4800
1 Bedroom Plus
620
1240
6200
2 Bedroom
700
1400
7000
2 Bedroom Plus
840
1680
8400
3 Bedroom Plus
960
1920
9600
Gold:
Weeks 8-20, 36-47, 51-52
Unit
Size
Mon-Thurs
Fri-Sun
Full Week
Per Night
Per Night
Per Week
Studio
160
320
1600
1 Bedroom
340
680
3400
1 Bedroom Plus
420
840
4200
2 Bedroom
500
1000
5000
2 Bedroom Plus
580
1160
5800
3 Bedroom Plus
700
1400
7000
Silver:
Weeks 1-7, 48-50
Unit
Size
Mon-Thurs
Fri-Sun
Full Week
Per Night
Per Night
Per Week
Studio
110
220
1100
1 Bedroom
240
480
2400
1 Bedroom Plus
300
600
3000
2 Bedroom
350
700
3500
2 Bedroom Plus
410
820
4100
3 Bedroom Plus
480
960
4800


If Anderson Beach Club in Myrtle Beach, South Carolina is not the destination for you, there are many other great Hilton Grand Vacation Club Resort locations. Hilton Resorts are also affiliated with multiple exchange companies, which offer thousands of resorts to trade with. Visit our Hilton Grand Vacation Club resale inventory section for a current list of inventory.