Hilton resale offers a flexible points based vacation ownership system at an affordable price. Whether you're looking into buying your first timeshare or adding on to your existing account, you've come to the right corner of the internet for Hilton resale specific resources in this article. Below, you'll find frequently asked questions answered with informational videos, or links to some our best Hilton articles that help you easily learn all there is to know about HGVC sales on the secondary market.
If you are looking for current pricing information, please visit our HGVC resales section, and browse for the perfect timeshare. If you would like to contact a licensed agent on our team for more information, feel free to fill out a contact form.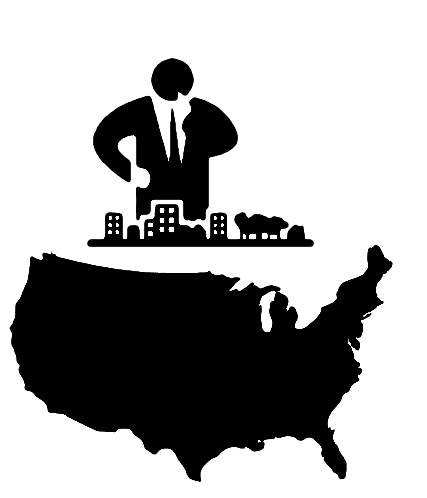 The Buying & Selling Process
Selling Timeshares, Inc. has many HGVC resale point packages available. Visit the Hilton Listings section for prices or feel free to make an offer.
If you are a Hilton Grand Vacations Club owner interested in selling your property, please fill out the form in the Sellers section.
You can learn more about Seth Nock's (owner and president of Selling Timeshares, Inc.) long track record of Hilton resale by visiting Timeshare User Group and reading just a bit on the HGVC forum section.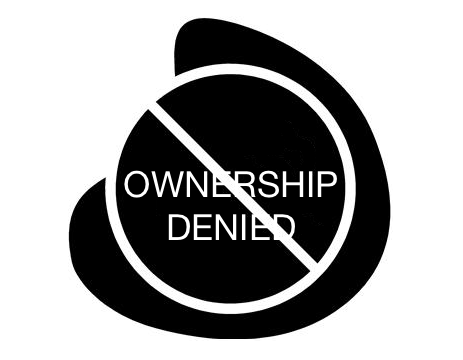 Right of First Refusal
All hilton resale contracts are subject to the Right of First Refusal clause in the seller's original purchase contract. This clause dictates that Hilton will have the opportunity to buy the ownership directly from the original owner, refusing the sale on the resale market. This program is in place to ensure the long-term value of the HGVC vacation product. Other vacation clubs that have not adopted Right of First Refusal (ROFR) historically have lower resale values that ownerships with no clear buy-back program.
HGVC has 30 days to respond, although it typically only takes about 2 weeks. Once the sale is approved, a deed from Seller to Buyer is prepared, executed by both Seller and Buyer, and recorded at the appropriate county. Once the deed has been recorded and the Buyer has remitted payment in full, Hilton Grand Vacations Club is notified of the transfer of ownership. The entire resale transfer process takes approximately 6-8 weeks. Feel free to watch the short video on this subject below.
Frequently Asked Questions
General information on how to use, buy, and sell HGVC points on the resale market.
- Q: What's the difference between buying Hilton resale and the presentations?
A: By buying directly through Hilton, you are afforded the option for Elite Status, but only in the event you purchase 14,000 points or above. Elite Status allows you a few distinct benefits you cannot get through buying a Hilton resale, such as reduced online booking, and a reduced over-the-phone booking fee.
Due to the huge price difference between Hilton timeshares sold at the presentation and resale timeshares, many owners choose to purchase their timeshare on the resale market, and are able to take advantage of all the great benefits of your Hilton ownership without Elite Status. This includes your ability to book for a dynamic amount of vacation types, such as RV travel, paying for airfare with Club Points and traveling to HGVC resorts and hotels across the globe. For more info on why resale timeshares sell for less than at the presentations, watch our video guide embedded below.
- Q: How much do Hilton Timeshares cost on the resale market?
A: You can view the HGVC resale listings to find up-to-date inventory. Resale value fluctuate through time, mostly based on what Hilton buys your particular unit back for with their Right of First Refusal. Feel free to watch this video guide embedded below to learn about the different factors that determine Hilton timeshare value on the resale market.
- Q: How can I tell how many points I'll need each year?
A: You can view the HGVC points charts to find a detailed points chart for each of the Hilton timeshare resorts. These charts can help you when you're purchasing an ownership by helping you decide how many points will fit your lifestyle or just simply aid you in planning your annual vacations. Feel free to watch this video guide embedded below to learn about how HGVC points charts work.
- Q: What are the different ways in which owners can use Club Points?
A: The Club Points system was designed to be very flexible and easy to use. Owners have the option to use their Club Points in the unit size, season and home resort purchased. Other options include reserving multiple less-than-one-week stays at any Club resort, booking differing size units, or reserving within a different season. Owners also have the ability to borrow points from following years at no charge or deposit points into the next year for a $69 fee.
All HGVC affiliated resorts are highly rated by The San Francisco Exchange Company (SFX) and have earned the top rating at both RCI and Interval International timeshare exchange companies. Exchanges into RCI, Interval International, or SFX are also always available, and you can get more information on how you trade with RCI as an HGVC owner here. Feel free to watch the short video on this subject below.
- Q: When do Club Points expire?
A: Unused Club Points expire at the end of each calendar year. In order to avoid losing expiring points, members have the option to convert into Hilton Honors points, deposit into the next year, or use the Club Points for exchanges.
- Q: What are the Maintenance Fees for HGVC ownerships?
- Q: Are the Maintenance Fees cheaper when you buy a Hilton resale?
A: No, maintenance fees are identical whether you purchase your Hilton resale or at the presentation.
- Q: How far in advance can HGVClub reservations be made?
A: Reservations are booked easily through the HGVClub services desk. If an owner is booking exactly what they own (a one-week reservation at their home resort in their season and unit size), reservations can be made one year prior to the start of their season, but no earlier than 15 days prior to the check-in date.
The booking window for reservations for any size unit or check-in date within the owned season is 9 months prior to the check-in date and a $49 fee applies.
The HGVClub also offers an Open Season reservations period which deals with last minute inventory. These reservations can be booked 30 days in advance of check-in and a $49 fee applies. Learning how to plan ahead for holiday timeshare vacations can help you when looking into reserving hard-to-get hilton weeks.
- Q: What is the Hilton Honors program?
A: The HGVClub membership also comes with membership in the Honors program which gives owners the option to convert their annual Club Points to HHonors points for a $69 fee. Honors points can be used towards hotel stays and frequent flyer miles at partner airlines.
- Q: What is the difference between HGVC developed resorts and HGVC affiliated resorts?
A: Within the Hilton Grand Vacations Club there are 4 types of Hilton resorts, and there is an important distinction between HGVC developed resorts and HGVC affiliated resorts. All owners of HGVC developed resorts receive a certain allotment of Club Points each year based on the size of the unit and season in which they own at the home resort. Owners at HGVC built resorts are automatically members of the Club and cannot choose to "withdraw" from the Club. Most HGVC developed and built resorts are floating use timeshares whereas many affiliated resorts have fixed week usage. Furthermore, not all affiliate resorts allow Club membership rights to transfer on the resale market.
Hilton Resale Listings
Visit our Hilton resale listings section for a current list of timeshare inventory. Many HGVC timeshares are listed for less than 50% of what they sell for at the presentations. This reduced pricing has made ownership accessible for far less than many of our clients expect. Feel free to contact us for more info.