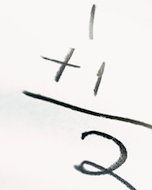 RCI has many promotions available to their over four million customers. If you have just confirmed an exchange, the next day you might have a week show up in your account called "One-Plus-One." Unsure what it is? We have your answer.
What is a One-Plus-One Week?
When you make an exchange within a specific region or internationally, you are credited a One-Plus-One week into your account. This is a week that is automatically provided to you, in your account, with special rates. Although you can view these weeks online, you must call an RCI Guide to confirm these weeks as they are not available to confirm online. When you make a standard week confirmation, you can confirm the One-Plus-One week within the same geographical areas for $241.99.
Use of your One-Plus-One Week
Once you have your One-Plus-One week in your account the next day, it is available to you for two years. So, if you are making a confirmation within the promotional regions, you can either confirm a second week consecutively right over the phone or you can hold on to the week for later use. The following regions are currently apart of the One-Plus-One Week and if you are unsure if your target destination is apart of this promotion, an RCI Guide will be able to assist you.
If you are interested in purchasing a timeshare in one of these locations or any other location, feel free to contact us for a free consultation about resale timeshares and exchanges.