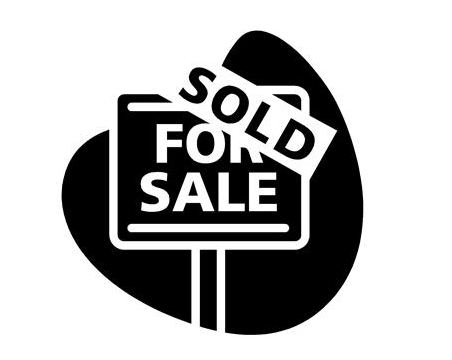 Buying a timeshare can seem like a daunting task but the process of buying a timeshare resale is actually quite simple. Much of the logistics that go into buying and transferring a timeshare ownership into your name do not fall to you as a buyer. This article will cover all aspects of what goes into the purchase and transfer and explain exactly what you, as a buyer, will be responsible for.
Selecting The Timeshare For You
You can't buy something if you don't know what you want or can afford, right? Well, that is the first step into buying a timeshare resale. There are plenty of vacation clubs that offer timeshare ownership. Knowing where you want to travel is your first step. Vacation Clubs such as Hilton Grand Vacations Club and Marriott Vacation Club the two of biggest timeshare clubs, are very popular in today's market. Timeshare resorts can be found across the globe but knowing where, when and how you are going to use your timeshare is important.
Where: Most vacation clubs are deeded ownerships and you will need to purchase your ownership at a specific resort, a specific unit size and lastly, the week you wish to own. All these factors will affect the initial cost and your yearly dues. Timeshare clubs are spread around the world, so if you would like to own in Boston, Scotland or somewhere else; there may be a timeshare club that best fits your needs.
When: The week that you choose will have a season that it lands within. The season is based on desirability and the more desirable the week, the better the season. Many clubs use Platinum, Gold, and Silver for the varying season labels but basic colors like red, blue and green are also used. What these seasons mean will be determined by your timeshare club.
How: How you will use your timeshare is more difficult to answer. Older timeshare programs only let you visit your specific week and the resort your ownership is deeded to. Modern timeshare clubs offer more flexibility within the club. Timeshare exchange companies such as SFX, RCI and Interval International allow owners to trade their home week for another week(s) within the same club or other timeshare clubs. This is important because if you are going to visit the same location every use year, you will be buying differently than someone who will make reservations at different locations each use year.
Now that you've decided where, when and how you will use your timeshare, it will be easier to narrow down what to purchase. An experienced timeshare broker can assist you with finding what would be the best ownership for you to invest in, in the price range that you are comfortable with. Especially for first-time buyers, knowing just how timeshares work can be overwhelming. A broker can help explain the different intricacies to each club. Once you and your broker have figured out the right vacation club, location, and season, you can begin the next stage of the buying process: finding the ownership.
Finding Your Ownership
Fortunately, finding an ownership that will match your needs is typically very quick. Your broker may have the inventory already and the next step can begin immediately. If the inventory is not available, finding a seller with a matching ownership should not take long. When the ownership does become available, the next step is to write up a contract. This contract is a purchase agreement outlining the conditions of the purchase and transfer into the new owner, you. Your broker will write up the purchase agreement and send it to you for review. If you agree and see nothing wrong with the agreement, then all you will need to do is sign it and send it back.
Some clubs maintain the right of first refusal, which will add a certain amount of time to the closing process. The right of first refusal allows the developer to purchase back any ownership being resold to a third party. Click here for more information about the right of first refusal.
During the transfer process of the ownership. The buyer will be required to put up a deposit. This will be held by a third party closing company in escrow to ensure that both parties receive their fair end of the contract. Once the transfer has been approved and the developer waives their right of first refusal (if applicable), then the buy will receive their ownership and the seller and broker will receive their payment and commission, respectively.
Final Words
This may seem like a complicated process but as the buyer, you will only have to worry about what ownership to buy and the conditions of the purchase agreement. The rest will be handled by your resale timeshare broker. If the developer does exercise their right of first refusal, the buyer will have to start over and find another ownership.
If you would like more information, please feel free to contact us or check out our blog in the articles section of our website.