New Las Vegas Hilton Timeshare Location
The Planet Hollywood Towers formerly owned by Westgate has been officially dubbed Elara by Hilton Grand Vacations Club, with the official title being 'Elara, a Hilton Grand Vacations Club.'
In late 2011, the property was sold to LV Tower 52 LLC. The company has hired Hilton Grand Vacations to rebrand the resort, providing future timeshare sales and marketing services. More than 17,000 weeks are in the balance with this deal.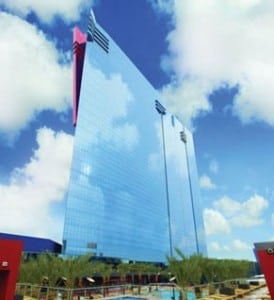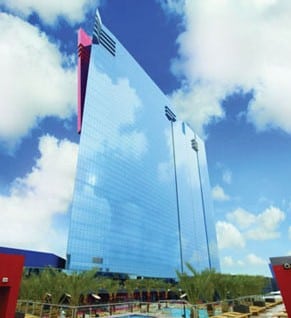 The Elara resort is located in the middle of the Las Vegas Strip, and is now the fourth Hilton Grand Vacations Club in Las Vegas. The resort will provide about 48,000 HGVC members with a home resort in Las Vegas. The Elara is close to the Planet Hollywood Resort & Casino, and will offer easy access to over 170 shops and restaurants alongside the Miracle Mile.
The brand new Hilton Timeshare towers 52 stories above the strip. Made of blue glass, this resort offers 1,200 ownership villas. From the resort lobby you'll have excellent views of a tropical pool with a sandy beach and private cabanas.
The units offer beautiful views of the strip; full working kitchens, entertainment systems, and big, jetted tubs. Many of the units even include a 10-foot wide HD movie theater.
Some owners are seeing the name-change pop up in II already, so this should be a swift transition for HGVC.