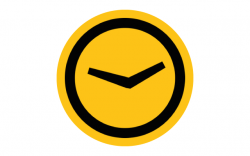 Whether you are already a timeshare owner or you are looking to rent a timeshare week, it is important to plan ahead for your holiday reservation. This can alleviate unwanted stress about your vacation and ensure you get the reservation that you want at the price that you desire.
Timeshare Owners Preparation
Owning a timeshare is a great way to have a yearly family vacation at the same location every year or at different resorts from year to year. Timeshare owners should plan ahead to ensure that they can vacation the way they want to. Timeshare owners preparation should include; knowing where they would like to go, what restrictions come with that location, and when they would like to vacation. Holidays are a popular time to vacation and resorts fill up fast.
If you are looking to stay at your own property on the week that you already own, then it should be very easy to get the reservation that you want. Most resorts will give owners priority on their own properties. But, if you are looking to travel to a different location then you will need to know when your timeshare brand will allow you to book at another property. Book as soon as you are able to to give yourself the best chance at the room that you want. It is important to also have a backup property ready incase you don't get your first choice.
On the exchange market, you should make your week available as far out from your travel date as possible. This gives the exchange company more time to find the location and property that you wish to visit. The closer to the check-in date that you put your property up, the least likely it will get used.
Plan Ahead To Rent Your Holiday Reservation
If you do not have a timeshare ownership to book, you can still enjoy the benefits of having one. There are a variety of places that you can look to find a timeshare for rent, some may be more fruitful than others. Many owners will chose to use a licensed broker to rent their week because they will have access to a great advertising and marketing area. Finding a licensed and honest broker will be the easiest way to find an owner who is looking to rent.
Once you know when and where you want to vacation, it is never too soon to start looking for a place to rent. Some owners are allowed to book thirteen months in advance for their timeshare week, knowing full well that they are going to rent it to someone. Classified ads and timeshare resale websites are also good places to locate a week. When you do find a place, make sure you obtain a rental agreement saying that you are going to be the one staying in the reservation.
Travel Arrangements
Travel will also be a crucial part of visiting your property. Airfare can get very expensive depending on where you are flying from and your destination. If the price of the travel is too much, it can limit where your travel destinations are going to be. Make sure you know what your budget is for traveling and then base your destinations on that.
If you have any other questions about timeshares please feel free to contact us.
Continue Reading
View Our Listings