Published on Oct 23, 2014
A video tour of 1 & 2 Bedroom Suites at Marriott's Timber lodge timeshare resort located in Lake Tahoe, CA. Nestled in Heavenly Village, this modern resort offers amenities beyond the traditional hotel. Units feature fully-equipped kitchens and multiple bedroom layouts for ultimate privacy.
Shooting + Final Editing by:
Marketing & Web Design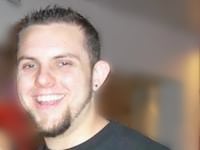 David has over 6 years of experience in the timeshare resale industry. He was originally hired on for a timeshare sales position, but his innate passion for technology and marketing proved to be a useful addition to the team's marketing efforts. He has since gone full-time with running the company's blog, press relations, site development, as well as finding new ways to leverage technology to make our clients experience seamless and quick. David writes and produces many of the educational timeshare articles and videos that are released by our company, so feel free to check out the blog and share it with your friends!
Licensed Real Estate Agent