With any timeshare it can be a smart idea to book your vacation well in advance to ensure you can the particular week you want. Marriott's reservation policy allows owners to book either 12 or 13 months in advance, so start dreaming about next year's vacation now! In this article, we will explore when each booking window is applicable.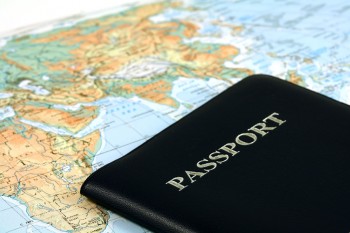 Single Week Owners
If you are a single week owner or want to only book a single week, Marriott has a twelve month reservation policy for their Vacation Club locations. As of 2006, Marriott changed the policy to allow, with one call, owners to be able reserve a week up to twelve months in advance of the first check-in day. Each location has specific check-in days available and depending on location, the check-in days may vary.
As an example, if you are a single week owner at Marriott's Grande Vista in Orlando, the check-in days are Thursday, Friday, Saturday, Sunday and Monday. If you wanted to book a trip during week 47 in 2014, you can book your check-in day on November 20, 21, 22, 23 or 24. Because the first check-in day for that week is November 20, owners can book as early as 9am Eastern Time on November 20, 2013. When you book on November 20, 2013, you can book for any of the days within week 47 during 2014.
Multiple Week Owners
For multiple week owners, you may qualify to book your weeks thirteen months in advance. Multiple week owners are allowed to reserve weeks thirteen months in advance if two or more of those weeks are consecutive or concurrent. This means that if you would like to book Marriott's Custom House in Boston for Friday, July 11, 2014 for multiple weeks, then the thirteen month window would allow you to reserve multiple weeks on Tuesday, June 11, 2013; starting at 9am Eastern Time. Even if the seasons are different you will still be able to book concurrently or consecutively, as long as the weeks line up.
There is some speculation about whether or not Marriott will allow an owner to book at multiple locations and still be able to utilize the thirteen-month reservation priority. The answer is yes, as long as the seasons and week align properly and you book the last week of one season and the first week of the other.
If you have further questions about reservation policy, please feel free to contact us.