Having the knowledge of which timeshare properties are the most desirable can give more insight into their next timeshare purchase. Many can use the information to seek out the most desirable properties for the trading power and the ideal time and location of the property, while some may look towards other properties in order to steer clear of the densely populated resorts. Whatever the reason, gaining the knowledge of which resorts are Marriott's most popular timeshare destinations is a great benefit for an owner.
Hawaiian

and West Coast Destinations
Marriott's Newport Coast Villas is a Tuscan-style resort located in the premier California location of Newport Coast. The resort provides sizable 2-bedroom villas boasting private balconies and exquisite views of both the Orange County coastline and Catalina Island.
Near the resort you are able to take advantage of a variety of off-site attractions, such as Pelican Hill Golf Club, Disneyland Park and a large number of other activities such as snorkeling or horseback riding. This provides entertainment for all ages and gives a wide selection of choices for your family vacationing itinerary.
Each unit comes equipped with full kitchens for preparing meals for your family. The units also come with private soaking tubs and separate showers for master suites. On-site, you are able to enjoy the centerpiece pool, recreation center and fitness center. All of these provide you with the opportunity to stay active during your vacation. For those looking to have a relaxing day at the resort, the Newport Coast Villas staff is able to serve food and beverages for you to enjoy as you lounge near the pool or sun deck. The pool also features its own bar and grille.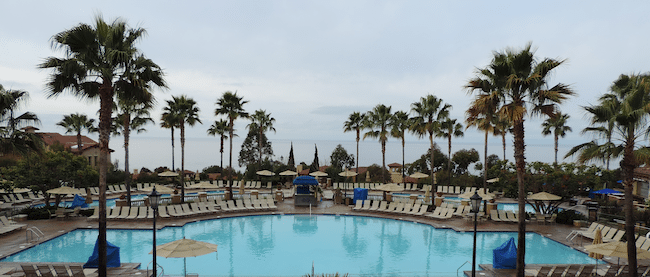 The unforgettable western shore of Oahu is the location of Marriott's Ko Olina Beach Club, instantly providing you with a gorgeous Hawaiian view. Upon arrival, you will find waterfalls and fountains contributing to the landscape. The resort itself is located only half an hour from Honolulu, and this beachfront getaway sits within Ko Olina Resort, a secluded 642-acre gated community.
The resort amenities are tailored perfectly to the avid beach-goer. The resort boasts a full fitness center, a spectacular lagoon pool, whirlpool spa and beach pool. In addition, vacationers can take advantage of the various beachfront water-sports and daily activity programs that make up the days at the location. For those searching for an oasis-like locale and days full of beach-side activities, then Ko Olina Beach Club will be your desired property.
Located on the shores of Maui, this resort is one that looks and feels authentically Hawaiian, and is a great pick for those looking for a beach getaway. The resort provides access to a variety of outdoor fun, such as snorkeling and surfing opportunities at the nearby Kaanapali Beach, and owners may also enjoy the nearby golf courses. If you want to sightsee, you are able to take in the locale and enjoy viewing the large variety of sea life, as well as volcanic craters found dispersed amongst the area.
Maui Ocean Club also provides a full fitness center for the health-conscious traveler, as well as a variety of beachfront water-sports which can be a fun, innovative way to stay active.
Maui Ocean Club provides owners with a wide range of unit sizes, with the option to book anywhere from one to three-bedroom units, and also affords the option to lock off units down to studios. The resort has two separate phases. The first phase offers one and two-bedroom units able to lock-off, while the second has two and three-bedroom units.
Caribbean Destinations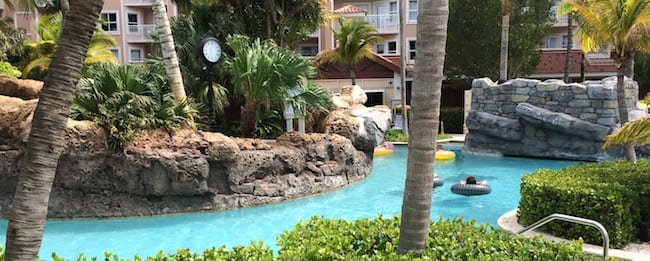 Aruba Surf Club boasts an incredibly desirable location, found on the island of Aruba, in Palm Beach. For those wanting to take advantage of on-site attractions, you have both the Stellaris Casino, as well as "The Marketplace", which is a 3,500 square foot complex filled with restaurants and retailers. One of the main sought-after features is the lazy river pool for the exclusive use of Aruba Surf Club guests.
For those looking to keep bodily health at the forefront on their vacation, you can also enjoy a full fitness facility located on-site. If you prefer a more outdoors approach to your fitness, the resort also offers two lighted tennis courts and a lighted basketball court so you are able to take advantage of them and play at various hours during your stay. This gives you the option to get through your daily exercise whenever is most convenient, and allows you to take full advantage of local attractions during the day without having to miss out.
The resort's unit sizes range from two and three-bedroom villas, many of which give a clear ocean view. In addition, owners are able to lock off units. If owners choose, they can split a single two-bedroom unit into two separate one-bedroom units. This is great for travelers who want to double their vacation time.
Overlooking the clear waters of the Caribbean, Marriott's Aruba Ocean Club is another breathtaking property settled on the island of Aruba. Aruba Ocean Club is located only a short stroll from Aruba Marriott Resort & Stellaris Casino, and Marriott's Aruba Surf Club and because of this, allows access to many similar amenities and on-site attractions.
A variety of restaurants and lounges give you numerous culinary options, and barbeque grills allow you to enjoy an authentic cookout with your family. When not enjoying the gorgeous beach view, you are able to be pampered at the full-service Mandara Spa located on-site.
For those looking to enjoy the various on-site activities, you can enjoy the resort's volleyball, tennis, basketball and shuffleboard courts, ping pong and billiards tables, free-form pool, Kid's Activity Center and video game rooms.
Aruba Ocean Club provides one and two-bedroom units, with the two-bedrooms available for lock-off. This is a great benefit for those wanting to split up their larger unit for two separate one-bedrooms to take advantage of at different points in the year. These spacious villas offer fully equipped kitchens, separate living and dining areas, multiple televisions, DVD players, and private balconies. In the event you are traveling with a large family, the two-bedroom units can house up to eight guests.
US Southeast Destinations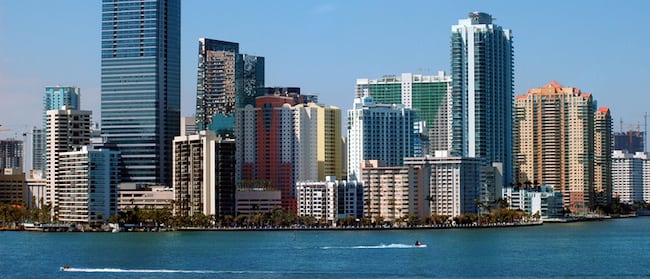 Situated along the Hilton Head Island coast is Marriott's Grande Ocean. This is one of 8 total resorts located on Hilton Head Island, and one of the most desirable. At Marriott's Grande Ocean you will have access to championship golf courses and putting green, horseback riding, kayaking or relaxing by one of the pools. There is a total of four different swimming pools, including a zero-entry and an indoor pool, two children's pools and three outdoor whirlpool spas. In addition, you can access The European Spa, which provides a variety of treatments such as facials, massages and body treatments for those looking to truly unwind.
When you are not exploring the island, enjoy the luxury of your spacious 2-bedroom 2-bath villa. These spacious units come stocked with a fully equipped kitchen and washer and dryer for your basic homely needs, as well as a deluxe oversized bathroom, televisions, DVD players, separate living and dining areas, and private balconies to truly give you the feeling of a home away from home.
The possibilities are endless at this extraordinary Marriott Vacation Club resort.
Located on South Carolina's beautiful Myrtle Beach is Marriott's OceanWatch Villas at Grande Dunes. If you are looking to kick back and immerse yourself in the Carolina spirit, the resort provides a fire pit, gas grills and picnic tables for you to have a barbeque cookout with the entire family. For staying active on your trip, the resort also provides a full fitness center, sports court, bicycle rental, kids activity center and game room, and also provides daily activity programs for travelers of any age. In the event you want to relax a bit while still not staying sedentary, feel free to take advantage of the shuffleboard courts and putting greens located on-site.
The resort amenities provide a wide array of options for vacationers, ranging from their High Tides outdoor pool complete with interactive fountains and a splash deck, to a heated indoor pool and whirlpool spa, Boardwalk, lake path, and more.
Nestled within an exclusive 2200-acre elite residential community, the resort provides owners with spacious two-bedroom, two-bath villas featuring a private balcony, unforgettable views, a master suite and a fully equipped kitchen.
All of these properties can prove to be excellent ownerships for any potential buyer, but feel free to research each property a bit further if any of them interest you for your timeshare purchase. While having similar features, they are very distinctive properties able to provide their own individual experiences, so ensuring that the property you purchase is right for you is important. If you have any additional questions regarding Marriott ownership or their many different properties, feel free to visit our Resort Directory, or contact us to speak to a licensed agent.