Narrated by:
David Van Norman – Marketing, Licensed Real Estate Sales Agent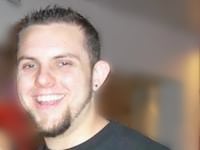 David has over 5 years of experience in the timeshare resale industry. He was originally hired on for a timeshare sales position, but his innate passion for technology and marketing proved to be a useful addition to the team's marketing efforts.
He has since gone full-time with running the company's blog, press relations, site development, as well as finding new ways to leverage technology to make our clients experience seamless and quick. David writes and produces many of the educational timeshare articles and videos that are released by our company, so feel free to check out the blog and share it with your friends!


Hi, this is David from Selling Timeshares dot net and Welcome to Marriott's Newport Coast located in beautiful Newport Beach California. This property combines a great beach location with Tuscan style architecture that's sure to impress. The resort offers 1-3 bedroom villas and this video we'll be touring a 2 bedroom villa, with the most amazing view of the pacific ocean!
Let's take a look….
First, you'll be greeted with a beautifully appointed kitchen with granite counter tops and stainless steel appliances. The kitchen comes fully stocked, and complete with everything you need to whip a gourmet meal in your private villa
Everything's within reach, whether its pots and pans or even your favorite spices…
Moving into the first bedroom you'll see a king size bed, flat screen TV, as well as a pull out couch with extra bedding for guests
The adjoined lock-off bathroom also connects to the living area so it can be shared, or locked off to become a part of the first bedroom
The cozy dining area leads right into the villa's living room, a perfect place to catch up after a long day at the beach
And the couches are surprisingly comfy too!
Now lets look at the master bedroom…
You're greeted with another king sized bed and flat screen TV, but the adjoined bathroom is lavishly appointed with marble flooring, granite countertops, a massive Jacuzzi tub, and even a huge dual shower. Just take a look at the huge mirror mounted over the "his and her" sinks.
In the closet you'll find an iron as well as extra bedding and lots of storage space
This villa's amenities exceeded our expectations at every turn. The attention to detail was definitely appreciated.
Now one last look around the villa before we show you outside
Brace yourself, this might get a bit intense…
As we mentioned before, this property features a Tuscan style architecture that exudes luxury at every chance. Just taking a short walk round the property you can see what we mean. You can take a dip in the huge centerpiece pool, or just check out the different on-site amenities like the, gallery, the marketplace and even an on-site movie theater called the coastal cinema.
Everywhere you look, you'll see attention to detail, just take a look at some of the beautiful fountains that we found on-site.
So to wrap up, Marriott's Newport coast is a great resort with an even better location. We thoroughly enjoyed our time here, and hope this has inspired you to experience this resort as well. You never know you could just make some unexpected friends
If you'd like more information about this timeshare resort you can visit our website by clicking the links in the description box that's located just below that like a button, or subscribe for more awesome videos like this time-lapse that you're watching now.
Thanks so much for listening and happy traveling!