Published on Jul 17, 2014
Take a video tour of the Marriott Canyon Villas property. Learn more about the resort as well as the surrounding area.
This beautiful resort, located in Phoenix, Arizona, offers a great blend of luxurious accommodations, and a great location near many popular attractions.

Shot and Edited by:
David Van Norman – Marketing, Licensed Real Estate Sales Agent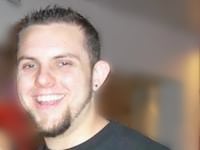 David has over 5 years of experience in the timeshare resale industry. He was originally hired on for a timeshare sales position, but his innate passion for technology and marketing proved to be a useful addition to the team's marketing efforts.
He has since gone full-time with running the company's blog, press relations, site development, as well as finding new ways to leverage technology to make our clients experience seamless and quick. David writes and produces many of the educational timeshare articles and videos that are released by our company, so feel free to check out the blog and share it with your friends!