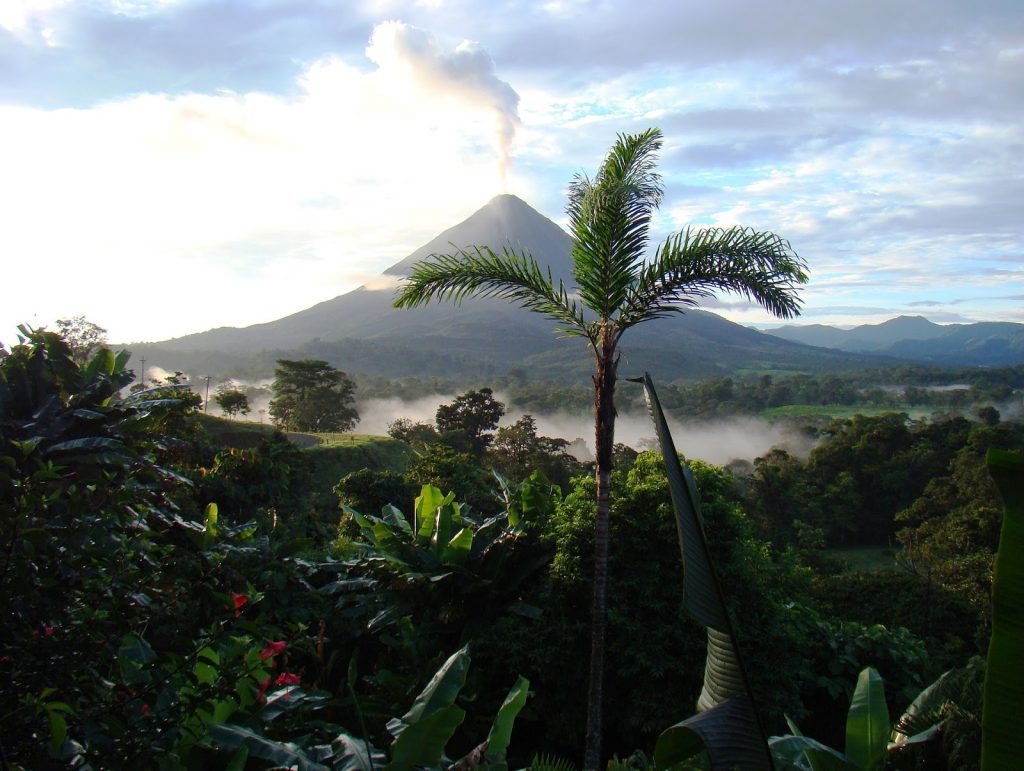 Earlier this month, Marriott Vacation Club announced plans for a proposed new Marriott Vacation Club resort and sales gallery in Costa Rica. The resort is to be built within the existing Los Suenos Marriott Ocean & Golf Resort and master planned community of Los Suenos Resort & Marina along Costa Rica's Herradura Bay. As Marriott's first Central American vacation club location, the all-villa resort will be highly anticipated by vacation club owners looking to travel to the popular country known for its natural landscape and activities.
The resort will house a total of 24 two-bedroom units that will be designed to emphasize the natural beauty and resources of Costa Rica. As the vacation club villas will be located on the grounds of the Los Suenos Resort, guests will have access to all the amenities at the already established 1,100 acre luxury resort. Located along the beach and rainforest, Los Sueños Marriott Ocean & Golf Resort offers guests a wide range of amenities including a private beach, a free-form pool that winds through the resort, a state-of-the-art fitness center and five restaurants. Guests will also have access to the 18-hole championship golf course at the neighboring La Iguana Golf Club.
While guests will find no shortage of amenities and activities located on property, within walking distance of the new vacation club property is Marina Village which features waterfront shops, restaurants and services. 
For those looking to further explore Costa Rica beyond the gates of the resort, the beach town of Jacó is just a few miles away and is home to excellent surfing, boutiques, bars and restaurants. Located just 90 minutes away is Manuel Antonio National Park, named by Forbes as one of the world's most beautiful national parks. A gem of Costa Rica, this national park is home to a wide range of activities including beaches, forest trails and a rainforest where visitors can spot capuchin and howler monkeys. Other park activities include hiking, kayaking, zip lining, rafting, jungle night tours, bird watching and horseback riding. Click here for more information about Manuel Antonio National Park.
While the plans above are subject to Marriott Vacation Club completing the purchase of the new resort from CPG Hospitality and Enjoy Group who are developing the property, Marriott is hoping that vacation club owners will be able to begin booking into the new villas at Los Suenos Resort as early as the first quarter of 2021. Bookings will be made through the Marriott Vacation Club Destinations Exchange Program as an exchange option. For those interested in learning more about the new Marriott Vacation Club resort in Costa Rica, be sure to visit https://www.marriottvacationclub.com for updated information.