In 2010 Marriott put a new points-based system into effect. This system was no longer week-based like the previous, Marriott Vacation Club. With the new points program comes advantages and disadvantages. In this article we'll try to help you understand the differences between Marriott's points and weeks-based reservation systems and what will work best for your personal style of traveling.
A Thriving Resale Market
Even though Marriott is no longer selling week-based property via their retail presentations, owners of week-based properties still have the right to sell or deed their property as they see fit. This allows for a thriving resale market, made up of many different brokers with many different listings. These ownerships will retain all the benefits that the original owner enjoyed, but are not eligible for the Destination Club Point program.
Will Destination Club Be More Expensive?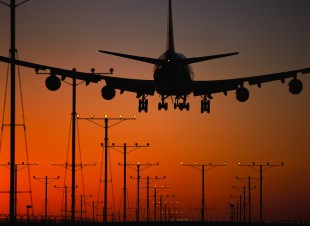 Buying retail in the timeshare market will always be more expensive compared to resale. The presentation model adds literally thousands of dollars to the retail price of the ownerships sold at the presentations. This cost can be completely avoided by buying your ownership on the resale market because resale brokers are able to combine their marketing efforts with the developers.
If you are looking to purchase from Marriott, then you will not see much difference compared to the Vacation Club pricing. However, the resale market is a significantly cheaper way of buying a timeshare.
Destination Club is a point-based system that allows the owner to use points to reserve days or weeks at Marriott timeshare properties. This can allow for multiple vacations or weeks at one or multiple destinations, provided the owner has enough points. With the points system, there is no priority window for specific properties. Each Marriott property is open to all points members, but reservations are subject to availability. Points owners will have the ability to book weeks at any Marriott timeshare property, there is no guarantee that it will be available.
As a Marriott's Vacation Club weeks owner, you have a twelve month priority window at the property that you are deeded to, according to Marriott's 12 and 13 month reservation policy. If you own more than one deed with Marriott, and are reserving weeks that are consecutive or concurrent, you can reserve your weeks up to thirteen months ahead of their check in date. Also, Marriott ownerships offer many timeshare exchange opportunities that allow you to trade your week for another location or season. You can choose to travel to resorts outside of the Marriott network or simply to another Marriott location.
Selling Your Marriott's Destination Club
Marriott's Destination Club affords more flexibility in choosing which location to vacation for that year. However, the lack of guaranteed availability can be a drawback for some owners. Then you have to consider the price difference from retail to resale, and there's not only the initial purchase price to consider. If you do buy a Destination Club eligible ownership at the presentations and ever need to sell it, you will be subject to the resale value that other ownerships are sold for, and will not be able to offer the Destinations Club benefits to the next buyer.
This can be a huge consideration, especially if your purchase at a presentation is financed, because the resale value of the ownership could drop well below the amount of your loan. In this scenario, the only way you would be able to get the ownership out of your name would be to pay the difference between what your ownership can be sold for and what you owe. So be sure that you can shoulder the cost of buying at the presentations before pulling the trigger.
If you would like to be sure you get the ownership that best fits your needs, feel free to contact us for a free consultation with one of our licensed agents.