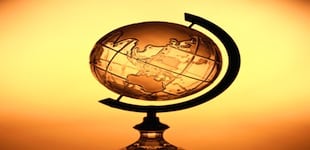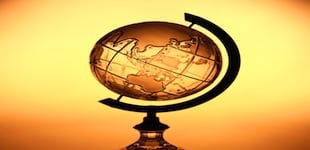 There are many different ways to stay with Marriott, but only one of those options can be enjoyed for a lifetime. Marriott offers a variety of accommodations for you and your family such as hotels, extended stay hotels, corporate housing, and timeshares, known as Marriott Vacation Club.
This article will focus on Marriott timeshares for sale and the different ways you can purchase one. Unlike the other options, timeshares are the only way you can actually own your stay at one or more Marriott locations. These timeshares can be available directly from Marriott or from a reputable, licensed resale broker.
What To Consider
When you are buying your timeshare, there are a few things to consider. One of which is location. Location is probably the most obvious, yet overlooked, part of buying a Marriott timeshare. Prices and trading power can vary depending on location and season. For example, the price of comparable weeks are going to be higher in Hawaii than in Mrytle Beach. So, be sure to choose a location that you and your family will want to visit regularly.
Understanding Trading
To be sure that you get the most value out of your property, you might choose to limit trading or exchanging your timeshare week. Although exchanging your week can be a great way to enjoy other resorts outside of your resort, or even club, doing it year after year can be a costly proposition. The season that you want to visit the location is also important, but keep in mind due to the fact that Marriott works with floating weeks, you can choose your perfect week year by year. If you'd like to hop from resort to resort, you may consider buying the most desirable location and season that will have  a high trading power with II and SFX.
As with many things in life, you can only get what you give so you'll want a very desirable, or highly rated week. With any timeshare exchange, you can only trade with other resorts that have your equivalent desirability or below.  When you go to look at what properties are available to trade with, you won't be able to see inventory for timeshares that are more desirable than yours. So if you will be trading consistently, buying the property that is most desirable in the most desirable season initially can help open the door to easier trading.
What's Your Style?
Each location has a different set of seasons based on desirability. Even though buying a silver season will give you less trading power in the exchange market, it might be worth it to you to buy the season that aligns with the time of year that you will most likely be traveling (spring break, summer vacation, December holidays). Whether you buy a Silver, Gold, Platinum or Platinum plus seasons, it is important to have a good idea of how you will be using your timeshare. If you plan on using the same week and same location year after year, then pick your week based on when you can travel.
In Conclusion
There are many properties to chose from on the resale market. Finding the timeshare that fits your needs can be difficult, especially for a first time buyer. Buying retail from Marriott can put you in a high pressure sales presentation where you will feel obligated to buy something that may not be good for you. The agents at Selling Timeshares, Inc.  take a consultative approach to find the right season and location for you and your family's traveling needs. Feel free to contact us today for a free consultation.
---