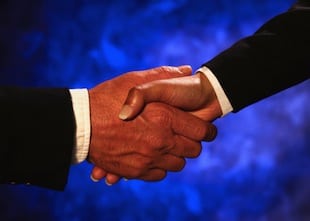 When you're looking into timeshare ownership with Marriott Vacation Club, there are some considerations about buying on the resale market. Marriott's timeshare buy back program, known as Right of First Refusal, is a way to maintain the property values of Marriott ownerships sold on the secondary market. This can be a hurdle for potential buyers but ultimately it ensures that the value of the ownership that they end up purchasing is retained regardless of external market forces.
Right of First Refusal
Marriott's timeshare buy back policy is also referred to as Right of First Refusal. Before any Marriott timeshare can be sold, the purchase agreement must be sent to Marriott for review. Marriott has a limited number of days to review the contract and in that time, they have the right to buy back that ownership with the same terms as the contract. The buyer will be refunded their deposit, and the seller will proceed with the transaction, but with Marriott as the new buyer.
If an owner is going to sell to a third party, the owner must notify Marriott in writing of the agreed on terms. If Marriott decided to, they can purchase the property based on the terms of the sales contract. Essentially, the waiting period is to see if Marriott will chose to waive their "Right of First Refusal."
Marriott will only exercise their right to purchase if the ownership is sold for below current fair market resale value. This ensures that the price a buyer will expect to pay is a fair price, determined by the recent sale of comparable ownerships. This is why many Marriott buyers will need to work with a licensed broker who understands what price will be acceptable to Marriott at the time of the sale.
How Does This Affect Buyers?
Right of First Refusal can mean a variety of things for buyers. Property values are going to stay consistent and fluctuate very little, unlike other non-protected vacation ownerships. Because the values remain stable, it might be a higher initial cost than other resale properties. However, this is a sign of a large company that wants to maintain the prestige of their vacation club. When you're working with a broker that specializes in Marriott resale, they will know the prices that Marriott is buying at and will counsel their sellers to adjust their listing price accordingly. This will make sure that when you are ready to buy, you won't have Marriott swoop in and purchase the ownership before you can.
Right of First Refusal can extend the length of the buying process because the contract and terms must be sent to Marriott for review; this typically should take thirty days or less. Once the review period is over, the seller may sell the property to the third party based on the agreed upon terms.
If you have any remaining questions about Marriott's buy-back program or Right of First Refusal, feel free to contact us. Our licensed agents will be happy to assist you.