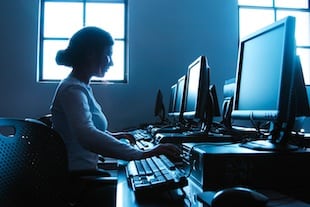 In today's technology driven culture, it is important to be connected as much as possible. Whether it be for work or play, having internet access is becoming more and more mandatory for everyday activities such as driving to a friends house or finding a restaurant to eat at. Resorts with internet access are no different and having complimentary internet access is very important to many travelers.
Marriott Resorts with Internet Access
All of the properties in the Marriott Vacation Club have complimentary internet access for their visitors. So, whether you are travelling on a business trip and need to get work done in your room or if you're with the family in your fully equipped kitchen and need to find that recipe in an email, you will have the ability to quickly and easily access the internet.
Many hotel chains offer wifi at hourly rates as well as a flat rate for the stay. Marriott has made significant strides towards making all of their properties have complimentary internet, including the Marriott Vacation Club properties.
Stay Connected Throughout the World
Marriott's 56 Vacation Club properties have free internet access so that, as a traveler, you can stay connected. If you're visiting Thailand and want to call home, the phone bill can add up quick but through the internet, visitors can stay connected through internet based communication. If you have to bring work on your vacation, that will not be a problem when staying at a Marriott Vacation Club property.
If you have any other questions about amenities at Marriott locations, feel free to contact us