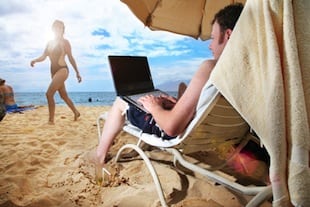 Marriott is one of the top timeshare clubs on today's resale market. With over 56 locations in their Vacation Club, it's easy to see that they should be a company to consider when looking to buy a timeshare. Being an owner with Marriott has some great perks whether you are a single week owner or you have multiple weeks at multiple locations. In this article, we'll be taking a look at the Marriott ownership benefits you can enjoy with Marriott timeshare ownership, so you can find the best vacation ownership for your personal style of travel.
A Plethora of Choice
When you are first looking into purchasing your Marriott timeshare resale week, it is important to know what you want and need. This is because there are so many different Marriott locations and seasons, that the possibilities are only limited by your imagination. From serene and quiet, to the heart of the theme park capital of the United States, Marriott has a property that is right for anyone.
After purchasing your week, you may not want to visit every year. That is understandable and easily taken care of. Through an exchange company such as II or SFX, Marriott owners can trade their weeks in for time at other locations. Marriott has a lot of buying power, meaning they are sought after properties and trade well when being exchanged with other owners.
Priority Booking
As a week owner, you will have the ability to book your resort 12 months in advance from your check-in date. This priority period takes some of the pressure off by booking your own resort.  This also gives you time to find a great exchange with II or SFX. If you're fortunate to have multiple weeks at Marriott, you will be able to book 13 months in advance if you are booking concurrent or consecutive weeks at the same time.
Luxurious Vacations
From snow to beaches; Spain to Boston to Hawaii; Marriott is covering the globe with properties. But the amount of locations isn't the best part. The customer service and hospitality of Marriott is unparalleled. The service at each location is always professional and courteous. If you need to make special needs accommodations or perhaps you would like a particular view, Marriott will do their best to make sure your stay is as comfortable as possible.
If you have any remaining questions, feel free to contact us for more information.