Narrated by:
David Van Norman – Marketing, Licensed Real Estate Sales Agent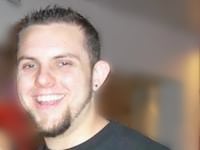 David has over 5 years of experience in the timeshare resale industry. He was originally hired on for a timeshare sales position, but his innate passion for technology and marketing proved to be a useful addition to the team's marketing efforts.
He has since gone full-time with running the company's blog, press relations, site development, as well as finding new ways to leverage technology to make our clients experience seamless and quick. David writes and produces many of the educational timeshare articles and videos that are released by our company, so feel free to check out the blog and share it with your friends!


Hi, this is David from selling timeshares dot net and today I'll be discussing Marriott's Destinations Club program. Later in the video, I'll be showing you some insider information on how to get the most out of your vacations , so stick around…
How Marriott's Destinations Club Works
Trust Ownership

When an owner purchases Destinations Club points, they are ultimately buying a portion of a trust that incorporates all Marriott resorts.

Book All Marriott Resorts

Rather than owning a specific week at a specific resort, Destinations Club, or DC, members now have an ownership in the entire resort collection which allows owners to book all marriott vacation club resorts across the globe.

Choose Your Season and Unit Size

Because you're booking with points, you'll have the flexibility to choose what time of the year you'd like to travel as well as the unit size that you'll need that year. You can even borrow from future use years or save unused points to use in the next calendar year for added flexibility.

Averaged Maintenance Costs

Maintenance fees are averaged across every owner based on the amount of Destinations Club Points they own, but the annual club dues are the same for each owner.

Wrap Up

So basically, the purchase of points gives you a yearly allotment of vacation time to use at any of the resorts in the Marriott Vacation Club collection, at any time of the year, and any unit size provided the reservation is available and you have the points required.
Making Reservations
Marriott Resort Directory

The number of points a reservation will cost is a sliding scale based on the resort, unit size, and season you want to book, so making sure you have enough points to travel to the resorts you're most interested in is a major consideration Find the first link in the description box below to the Resort Directory on selling timeshares dot net to learn more about each location in the Marriott resort collection.

Equal Access

Each owner has equal access to book any of the Marriott Vacation Club resorts meaning an owner will have the same availability as every other owner in their membership tier.

First Come, First Serve

Because each owner has equal access, reservations are subject to availability and are made on a first come, first served basis.

The more DC Points that you own, the higher your membership status. The three Tiers that are available are as follows: Standard members with 1,500-6,499 points who can book 10 months prior to check-on; Premier members with 6,500-12,999 points who can book up to 12 months ahead; and Premier Plus Members with 13,000 or more points who can book as far as 13 months in advance.

Waitlists

Waitlists are also available for all members, provided they have the required number of points for the reservation and are within the appropriate reservation window.
Marriott Destinations Club and Interval International
Membership Dues

Your DC membership dues will cover your annual membership to Interval International. DC Points can also be exchanged with II for stays at non-Marriott resorts.

2 Years In Advance

Requests for a reservation through Interval International can be placed up to two years in advance but a hold will be placed on the amount of points needed for the transaction. Members may cancel these requests or wait for them to be fulfilled.

Interval TDI

Interval International uses a separate system for deciding the value of your trade based on a standard 7-night stay. So, if you look in the description, you can find a link to Interval International's Travel Demand Index, or TDI, which will show exactly how many points it will cost you for each trading scenario.
Click and Subscribe
I hope you've enjoyed this general overview of the Marriott Vacation Club Destinations club program.
If you want to learn more about what its like to travel to a Marriott resort, make sure annotations are turned on and click the video on the right, or for mobile devices, find the link in the description just below that like button.
Thank you for watching and happy traveling.