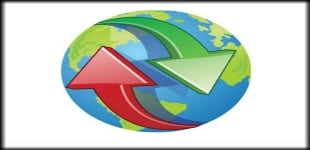 In 2010, Marriott changed to the points-based model with their Destination Club. If you were to attend a presentation, you can only buy a points-based ownership. With these points, you can exchange for time at Marriott Vacation Club locations.
There are still seasons that will vary the amount of points needed to stay at each location, and owners will no longer be prioritized at specific locations. Vacation Club weeks are still available as resalse and Marriott continues to honor those Vacation Club deeds. This shift has created a fundamental difference between retail and resale.
Destination Club Free-For-All
Due to the chaotic nature of the points-based system, a reservation made with destination points is based entirely om availability. This is very different from the Marriott resale model. Priority registration is eliminated and it is based on availability and there are no guarantees that you will get the week and location that you desire. Prices per point are around $9 – 11 per point. The recommendation for new owners is to buy around 4,000 points to stay at the top resorts during highly desirable weeks. 3 bedroom villas in Hawaii will run between 6,000 and 10,000 points. Buying into this new system for full price at a presentation can be extremely expensive compared to resale.
Marriott Vacation Club Weeks System
Prior to the 2010 changeover, Marriott sold deeded weeks at specific properties at Marriott Vacation Club locations. This program is still available via the resale market. When a Marriott resale property is purchased, the deed is transferred to the new owner. Marriott will honor the deed for the season and the week that is associated with the deed for life.
Owners can make reservations up to twelve months in advance for their own week and thirteen months in advance for reserving two or more consecutive or concurrent weeks. Week owners can reserve their weeks with priority registration.
Do Your Research
Not only will there be a priority registration period, but the cost of buying the deeded property is significantly less. You can view Marriott timeshare listings on the resale market before pulling the trigger on buying your ownership.
Feel free to contact us if you'd like more information about Marriott timeshare resale.