Men in Florida Arrested on Suspicion of Timeshare Fraud
On Friday, the Delray Beach police with cooperation from Florida's Attorney General arrested two men for charges related to timeshare resale fraud. Officials are now demanding restitution for their crimes against their clients and the industry.
Attorney General Pam Bondi's office said, the men arrested were Nicholas Paul, the owner of Provident Choice LLC, and Gerald W. Clarke of William Clarke P.A.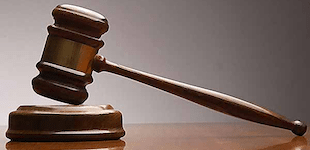 These men and their subsequent companies had claimed that they were working with timeshare fraud victims to get their money back from fraudulent listing companies, but in-turn charged an up-front fee, just like the companies they claimed to be pursuing for their clients.
A Lake Worth timeshare resale company, the company in question, failed to solve consumer claims in a $110,000 settlement, state officials said. The Attorney General's office is now seeking more than $550,000 in restitution to consumers and a permanent injunction against TS Luxury Group Inc. and owner Mary Filocomo.
State officials said the company charged up-front timeshare listing fees based on false and misleading sales pitches to timeshare property owners that a willing buyer was waiting. Company officials could not be reached for comment.