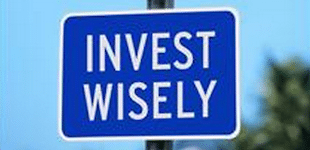 Traditionally, investments are made for financial gain, but investing in lifetime vacations with your family is easier, and more affordable, than ever before. With timeshare ownership, you can take the biggest step in ensuring your next vacation is not only an unforgettable experience, but also a tangible benefit for you and your family.
On average, Americans take less than a third of the paid vacation time that Italians do, based on statements from the World Tourism Organization. Many international companies require their employees to take a minimum amount of vacation time each year to maintain workplace productivity and morale.
Timesharing Lifestyle
Owning a timeshare can greatly enhance your personal lifestyle. Planning your vacations will become a great way to bring your family together each year. From planning your dream beach getaway for you and your sweetheart, to building your family's vacation traditions, timeshares allow for quality family time like no other hospitality product.
Timeshares can not only can enable life-long vacations, but many resorts come equipped with full kitchens, so you can keep your body healthy as well as your mind. Traveling can create temptation to grab quick and easy meals, like fast food, instead of cooking well-rounded meals and spending quality time with family. Not to mention, cooking for yourself can help you stretch your vacation dollars, letting you see more of the attractions you'd like to see.
Inheriting Ownership
Another long-term benefit of owning a timeshare is the ability to will it to your family members. Your family is able to inherit not only the memories of past vacations, but your ownership or deeded property as well. With this, your children can cultivate the same atmosphere with their families, or pass down the same family traditions from generation to generation.
In conclusion, timeshare ownership can greatly help you build those special memories with your family, and owning has afforded our families safe and luxurious lodging at some great locations. If you have any remaining questions about vacation planning, or just timeshares in general, feel free to contact us.